Vegan Muscle - PreWorkout Boost
Vegan performance booster before training1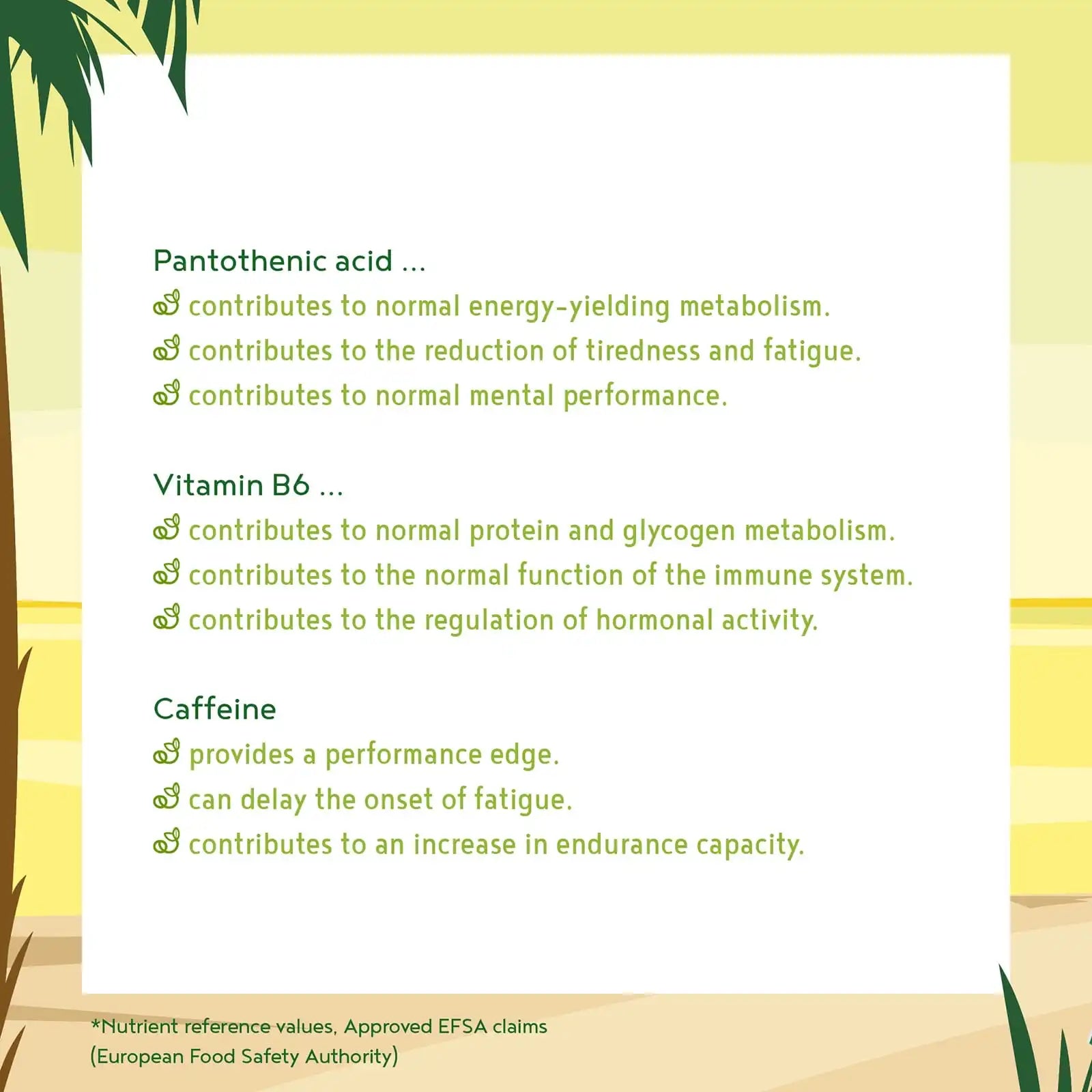 Gluten free
Soy free
Unsweetened
Vegan
Active ingredients
Highly effective developed with health-conscious strength athletes from high-purity branded raw materials. Versatile use as a supplement before an evening training session or in the early morning after waking up.
Natural boost
Vegan Muscle helps you get in the best shape of your life and stay in harmony with your biology, your organism - with fruity "Lemon & Lime" flavour from natural flavour carriers and sweeteners.
Natural taste
Flavours that have always been formulated and composed by true masters of their craft provide a natural, rounded and unbeatably delicious taste experience for which Alpha Foods proteins are widely known.
Steviol glycosides from Stevia
More information about this product
Preparation
Take one scoop (15g) of Vegan Muscle PrekWorkout Booster with about 200ml of water a maximum of once a day, about 30 minutes before a training session.
Ingredients
Show ingredients +
Ingredients (per 15g powder): 3,35 g L-arginine, 1,5 g beta-alanine, 2,5 g L-citrulline, 1 g creatine hydrochloride, 7,1 % lemon fruit juice powder, 682 mg guarana seed extract (of which 150 mg Caffeine), 381 mg betaine hydrochloride, natural flavouring, 250 mg citicoline, 250 mg ginseng root extract, lime juice powder, 150 mg amaranth leaf extract, sweet potato extract (beta-carotene), pink hima- layan salt, sweetener (steviol glycosides), calcium-D- pantothenate (12mg, 200% NRV*), pyridoxine hydro- chloride (2,8 mg, 200% NRV*).
Nutritional information
20 portions per container
Serving size
1 scoop (15g)
of which saturated fatty acids
< 0,1 g
L-Arginine 3.35 g
Beta-Alanine 1.5 g
L-Citrulline 2.5 g
Creatine 1 g
Guarana 682 mg
of which Caffeine 150 mg
Betaine 381.5 mg
Citicoline 250 mg
Ginseng 250 mg
Amaranth leaf extract 150 mg
Vitamin B6 2.8 mg (200%*)
calcium-D - pantothenate 12 mg (200%*)
* Nutritional reference values
FAQ
Questions & answers
FAQ
Questions & answers
How do I use the Vegan Muscle PreWorkout Booster?
+
-
Mix 1 scoop (15 g powder) with 200 ml water once a day 30 minutes before working out.
What does the Vegan Muscle PreWorkout Booster taste like?
+
-
Based on natural flavours, the Vegan Muscle PreWorkout Booster tastes fruity and fresh like lime and lemon.
Are there any safety instructions?
+
-
Food supplement with amino acids, plant substances, citicoline, vitamins and sweetener.

Food supplements should not be used as a substitute for a varied and balanced diet and healthy lifestyle. Do not exceed the stated recommended daily dose. Contains caffeine (150 mg/daily intake). Not recommended for children, pregnant and breastfeeding women. Once opened, use within 8 weeks.

Store in a cool, dry and dark place and out of reach of young children.

300g ℮
Do you have more questions?
Exchange ideas with the Alpha Foods community
Facebook Group
1 Pantothenic acid and Vitamin B6 contribute to normal energy-yielding metabolism and to the reduction of tiredness and fatigue.
Try risk-free
Vegan performance booster before training1
Add to cart
Every order comes with our 100% satisfaction guarantee
You either love your Alpha Foods or we offer a full refund.
What fits together?
These Alpha Foods might also be interesting for you: