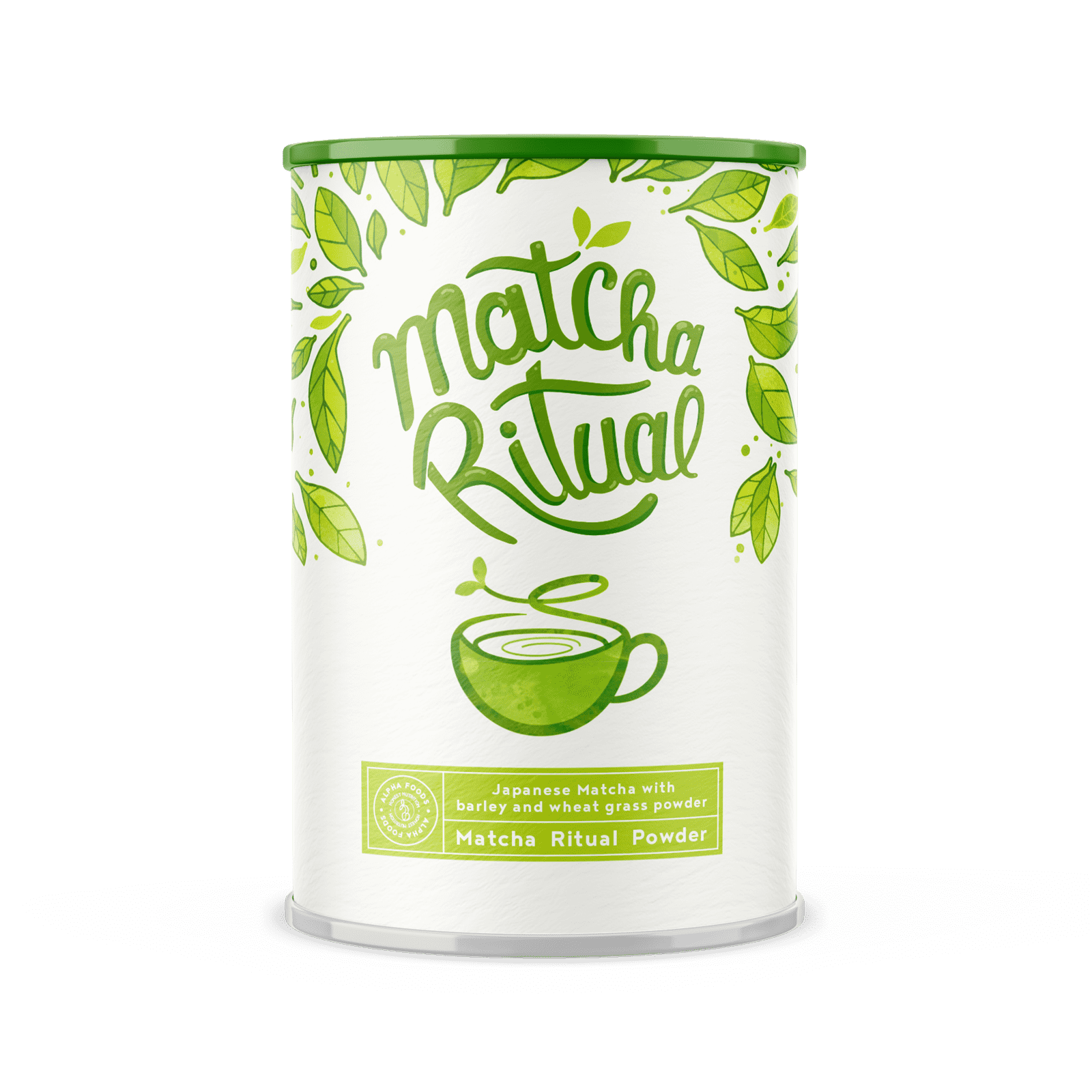 Sacred ceremonial matcha from Japan.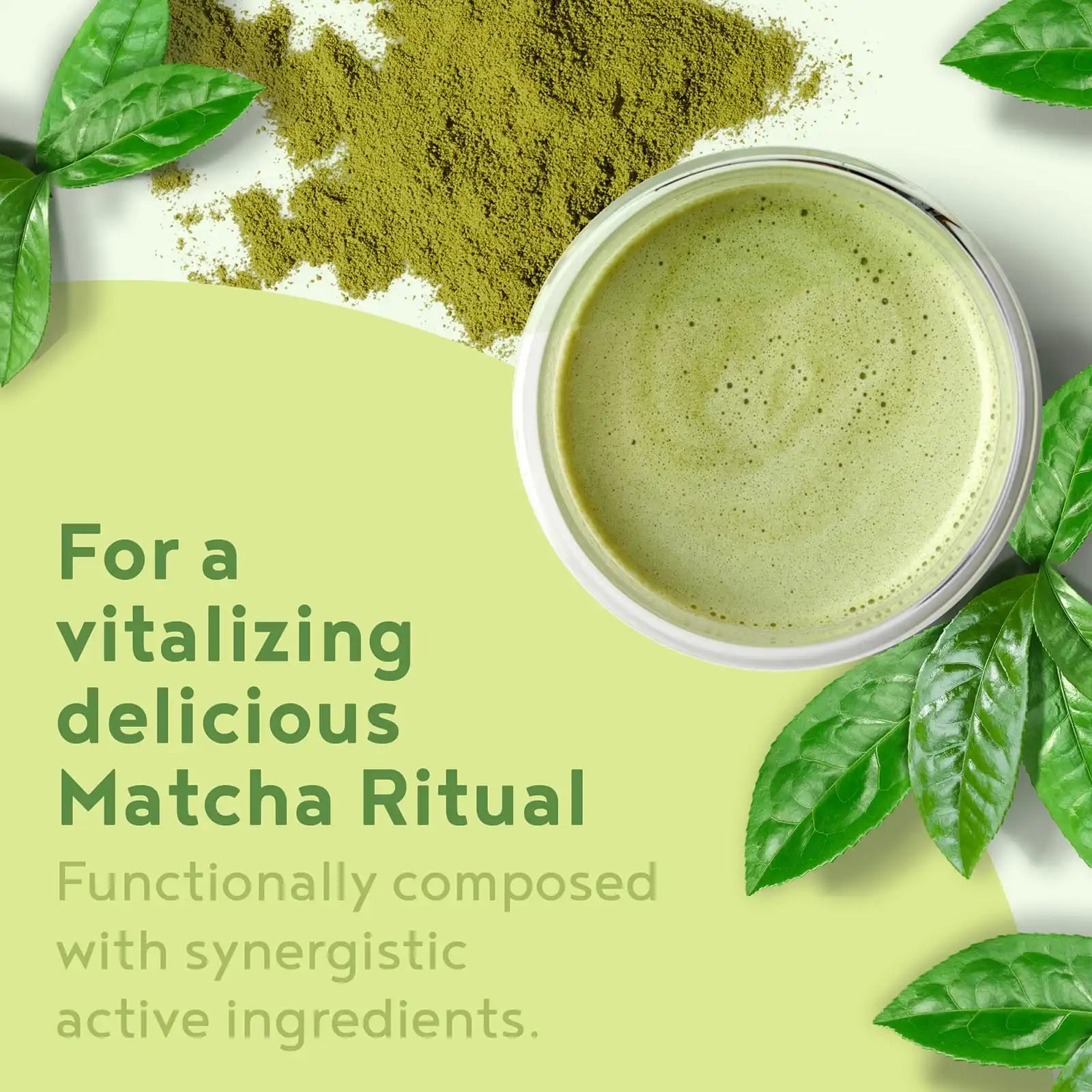 Soy free
Unsweetened
Vegan
Green plant power
High Quality Raw Materials: From ceremonial Japanese matcha to symbiotic nutrients derived from green juices.
Wheat and Barley grass juice
More information about this product
Preparation
Mix 1 measuring spoon (7g powder) with at least 150 ml hot water, plant drink or milk. The easiest way to do this is with a milk frother or matcha whisk.
Ingredients
Show ingredients +
Coconut milk powder (Coconut milk, Glucose syrup), 33% Matcha, Barley grass juice powder, Weizengrass juice powder.
Nutritional information
20 servings per can
Serving size
1 scoop (7g)
per serving
calorific value
35
of which saturated fatty acids
1,6 g
FAQ
Questions & answers
FAQ
Questions & answers
What characterizes your Matcha ritual?
+
-
We combine the highest quality ceremonial matcha from Japan with the nutritional value of nutrient-rich grass juices that Alpha Foods is well known for.
How does Matcha Ritual taste?
+
-
The Matcha Ritual tastes pleasantly mild like green tea.
How do I use Matcha Ritual?
+
-
Matcha Ritual can easily be mixed with hot water to make a beneficial drink. Plant drink or milk are also good for mixing - this way you can create a delicious Matcha Latte in no time at all. You can also use Matcha Ritual in other recipes such as Morning Bowls, which is a simple way of adding valuable nutrients from green tea to the meal.
Do you have more questions?
Exchange ideas with the Alpha Foods community
Facebook Group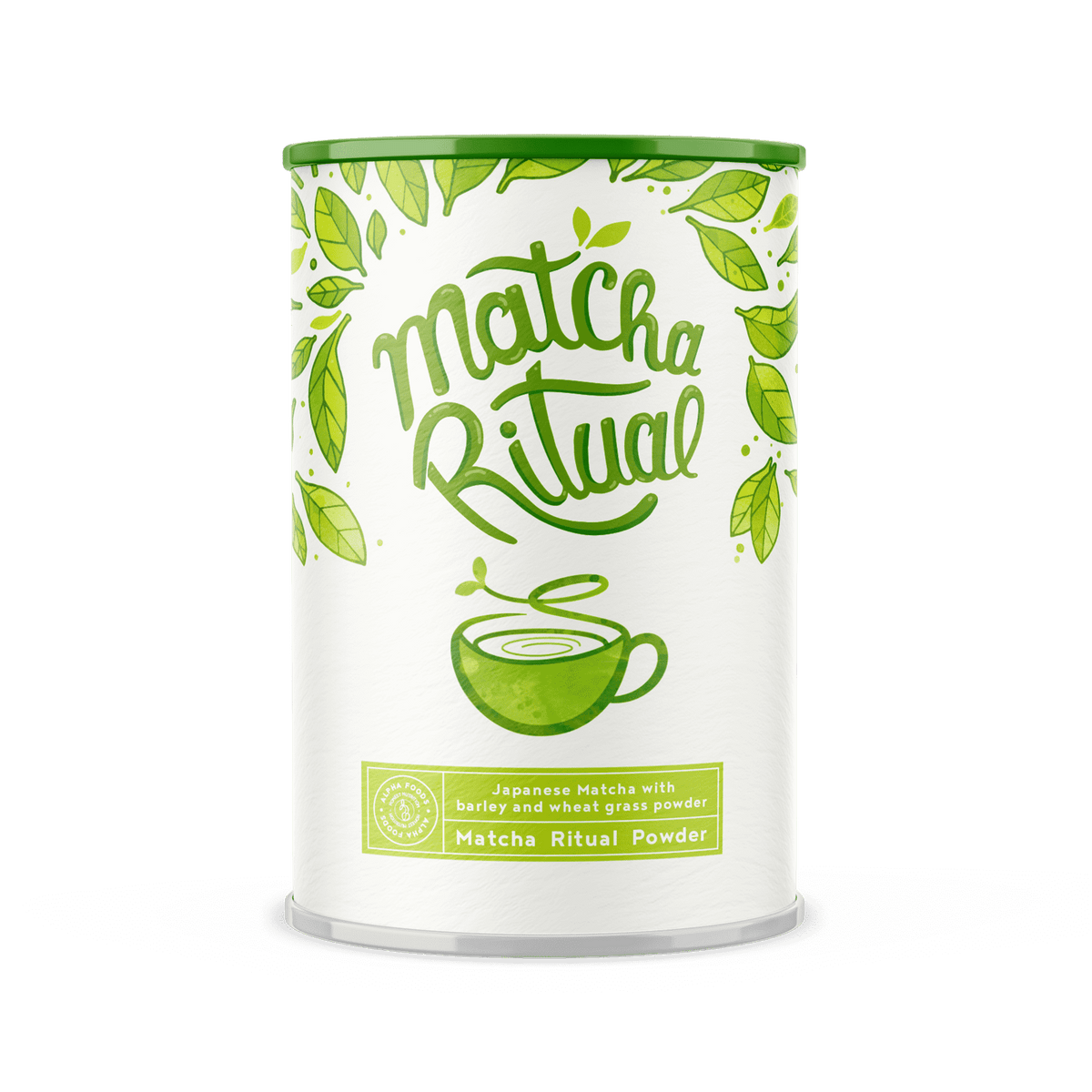 Try risk-free
Sacred ceremonial matcha from Japan.
Add to cart
Every order comes with our 100% satisfaction guarantee
You either love your Alpha Foods or we offer a full refund.
What fits together?
These Alpha Foods might also be interesting for you: