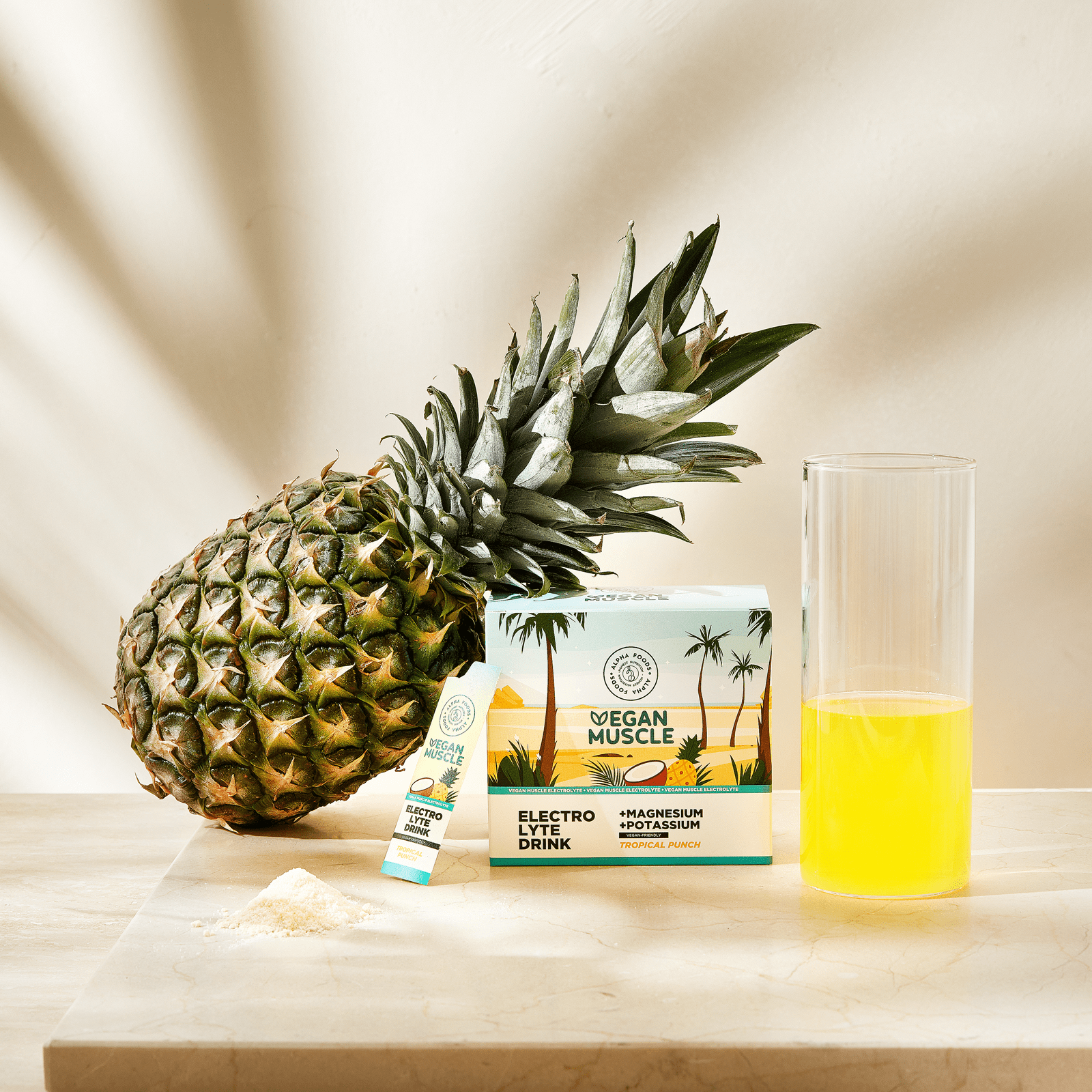 Electrolyte Drink - Tropical Punch
Electrolyte powder for a quick top up of fluids* during exercise and sweating. With grapefruit flavour. With

 

tropical

 
flavour.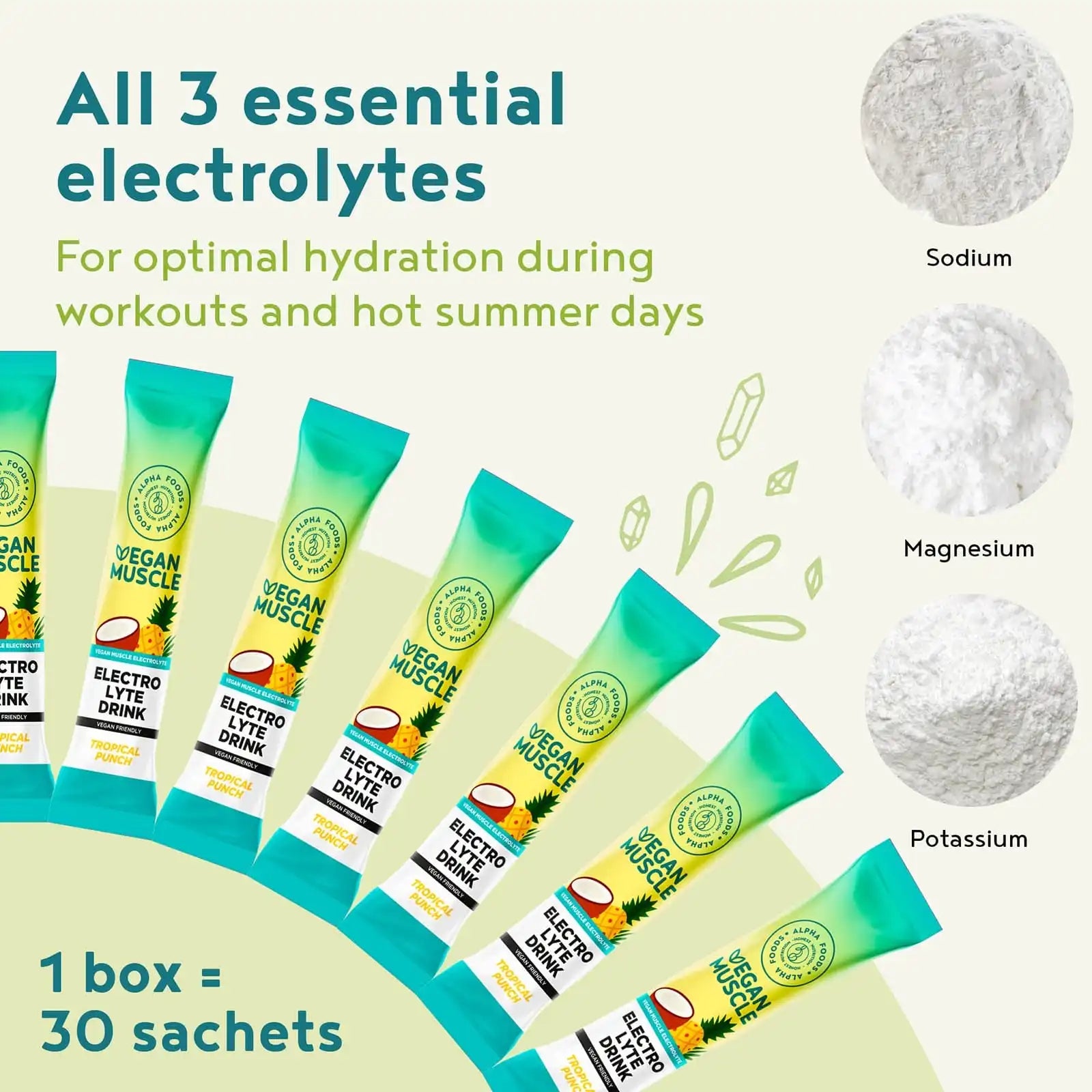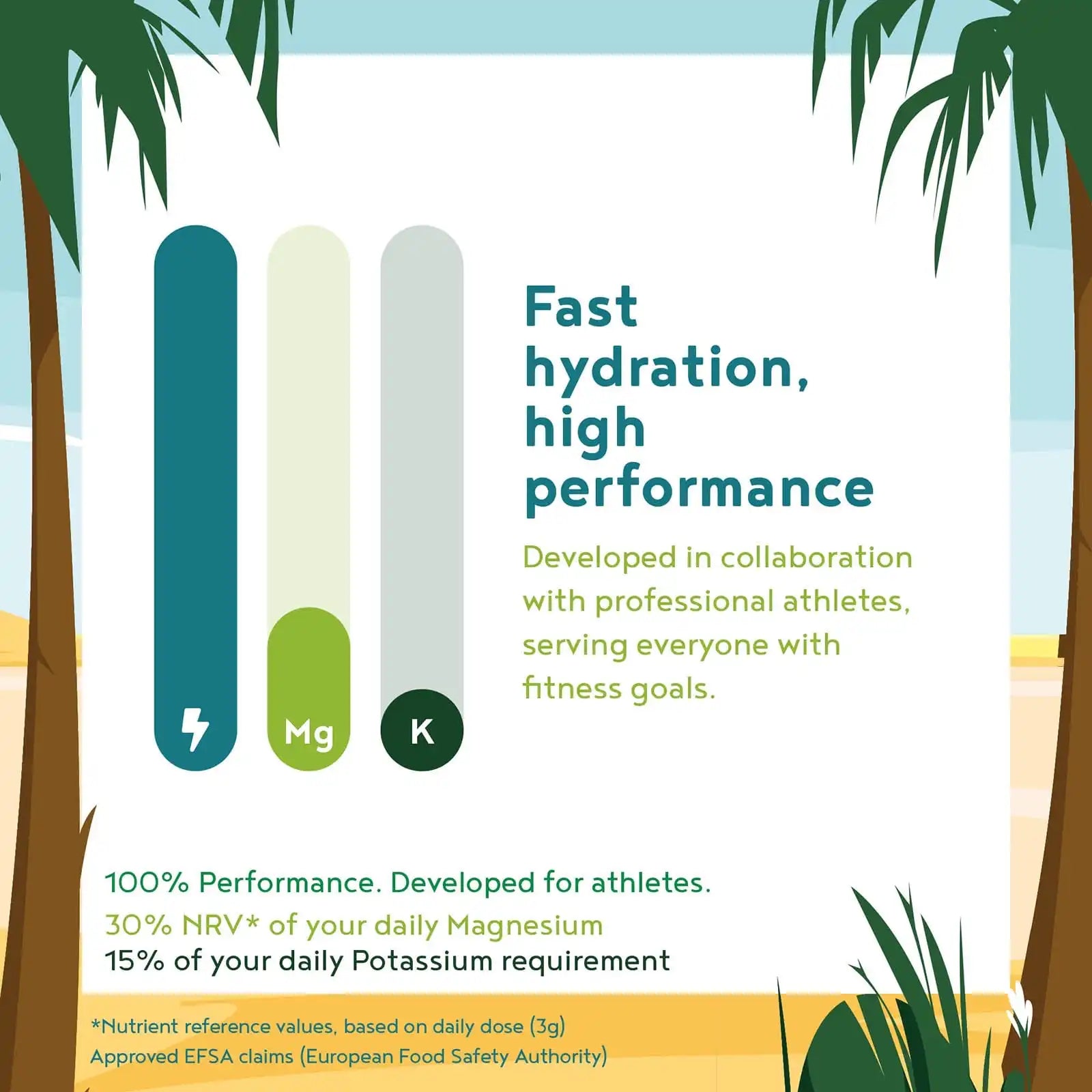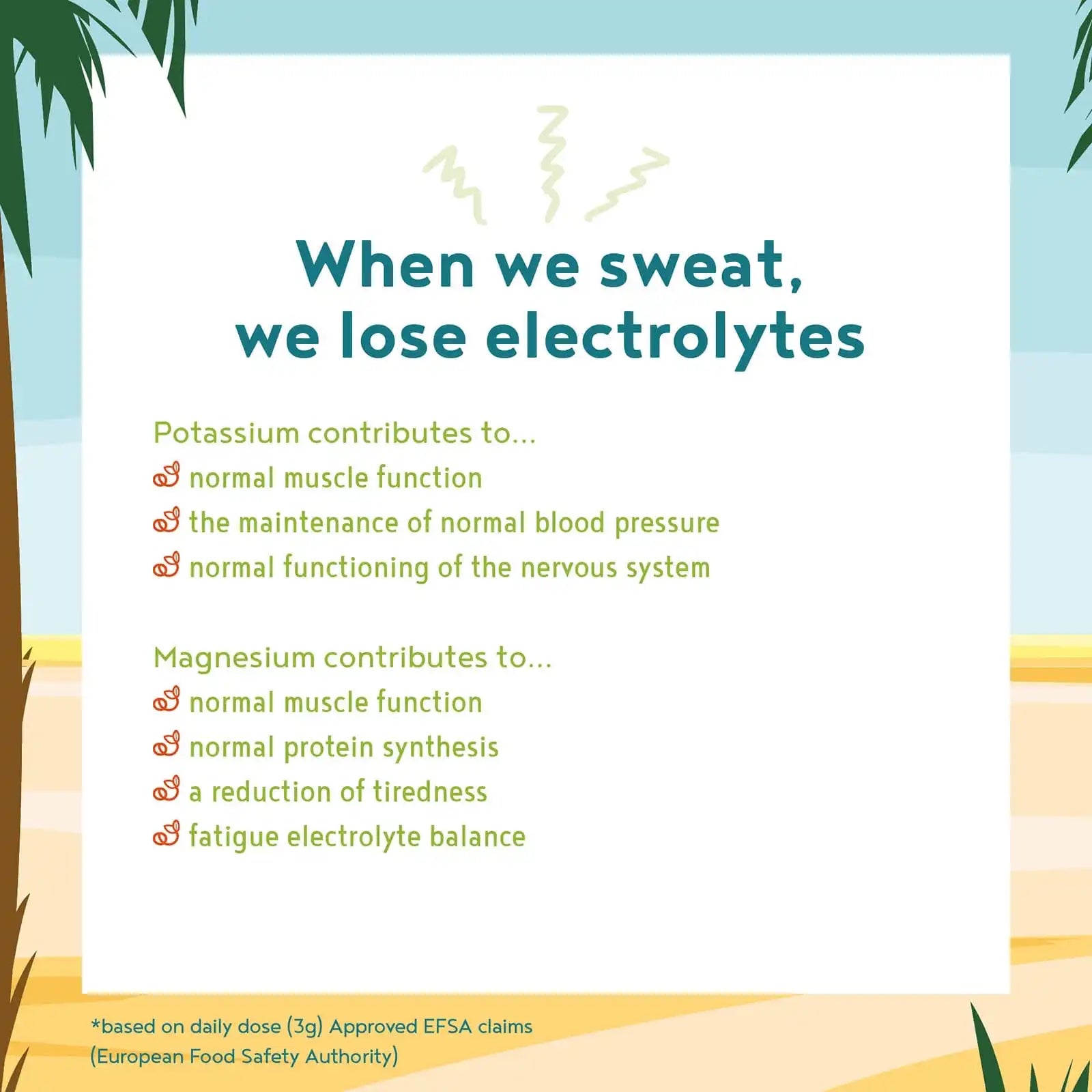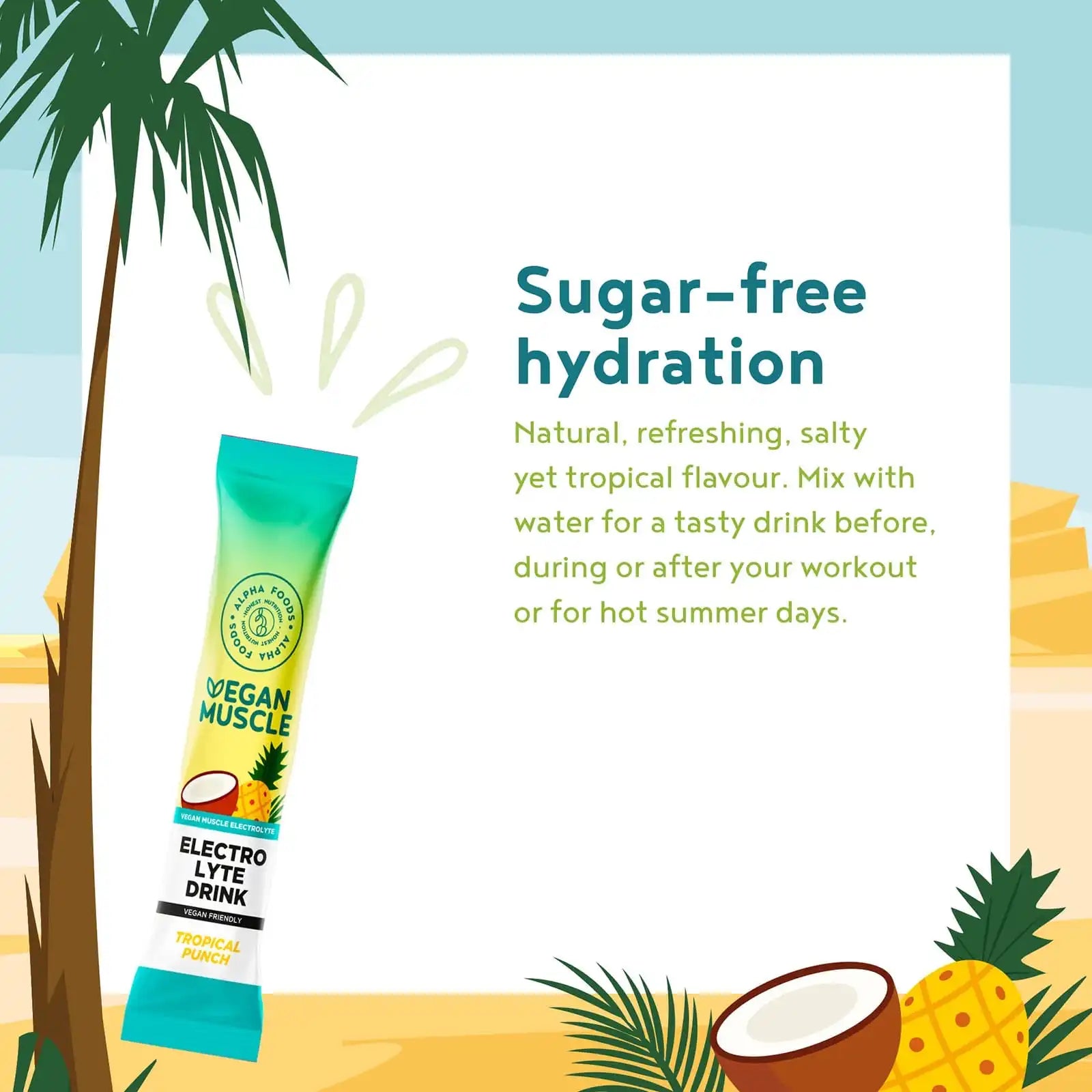 Complex of minerals
Contains the three essential electrolytes sodium, magnesium and potassium, which ensure a quick balance of minerals and fluids* before, after and during sports.
Refreshing taste
With a natural flavour from real raw ingredients, fine-tuned with mild sweeteness from the stevia plant.
More information about this product
Preparation
Mix 3g powder (1 sachet) in 200 ml water and enjoy.
Ingredients
Show ingredients +
Natural flavouring, magnesium malate, potassium salts of orthophosphoric acid, salts, inulin, colouring (beta-carotene), maltodextrin, sweetener (steviol glycosides from stevia).
Nutritional information
Content Per daily dose
Serving size
1 sachet (3 g)
* Nutritional reference values
FAQ
Questions & answers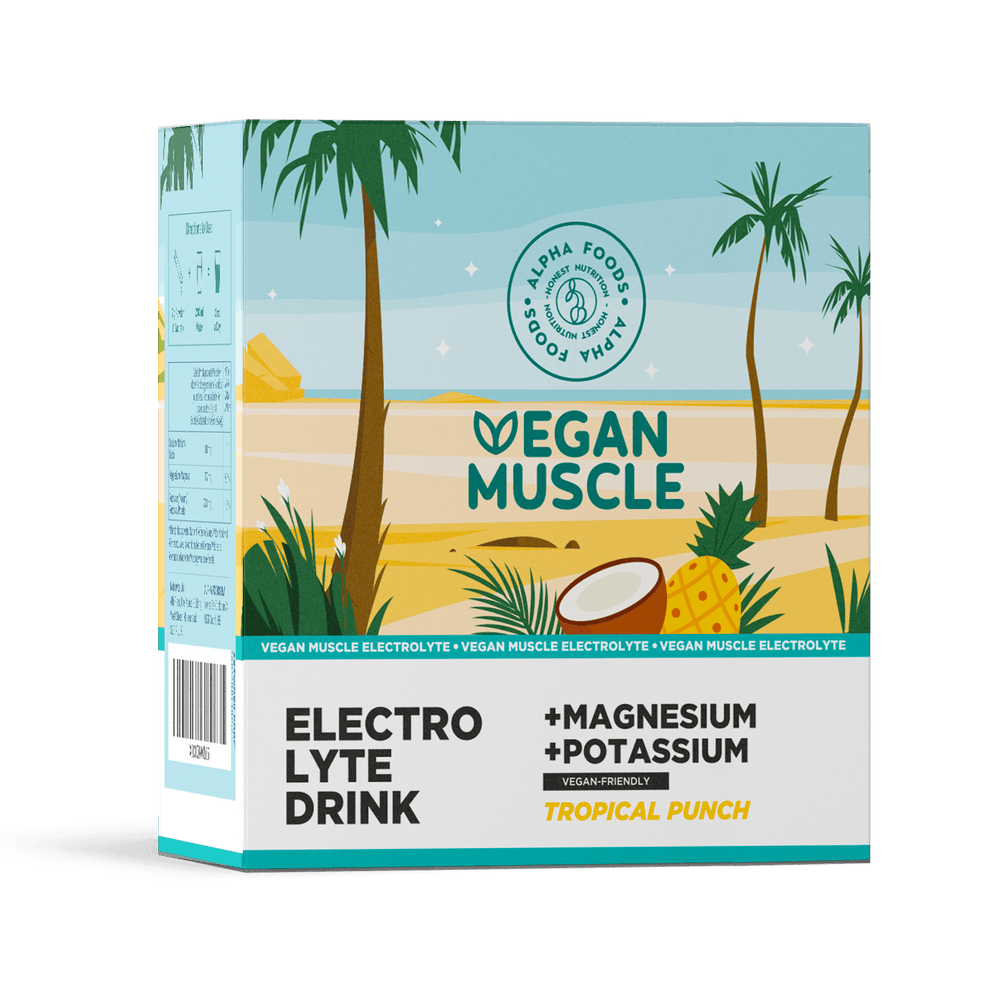 FAQ
Questions & answers
What is Electrolytes?
+
-
Alpha Foods electrolytes consist of the mineral complex sodium, magnesium and potassium. During workouts or in summer when we sweat, we not only lose a lot of fluid, but also minerals, which creates an increased need for electrolytes.
How to use Electrolytes?
+
-
Alpha Foods Electrolytes can be dosed according to your personal needs. We recommend 1 sachet 1-2x daily. Mix in water or juice for a refreshing drink that energises you before or after your workout or on hot summer days.
What does Electrolytes taste like?
+
-
Alpha Foods Electrolytes has a refreshing tropical flavour with a refined natural sweetness from the stevia plant.
Are there any safety instructions?
+
-
Food supplements should not be used as a substitute for a varied and balanced diet and healthy lifestyle. Do not exceed the stated recommended daily dose. Keep out of reach of young children. Not suitable for persons under the age of 18. If you are pregnant, breastfeeding, taking prescription medication or under medical supervision it is advisable to consult a GP prior to taking any supplements.
Do you have more questions?
Exchange ideas with the Alpha Foods community
Facebook Group
¹ Magnesium contributes to electrolyte balance and the reduction of tiredness and fatigue. Potassium contributes to normal muscle function.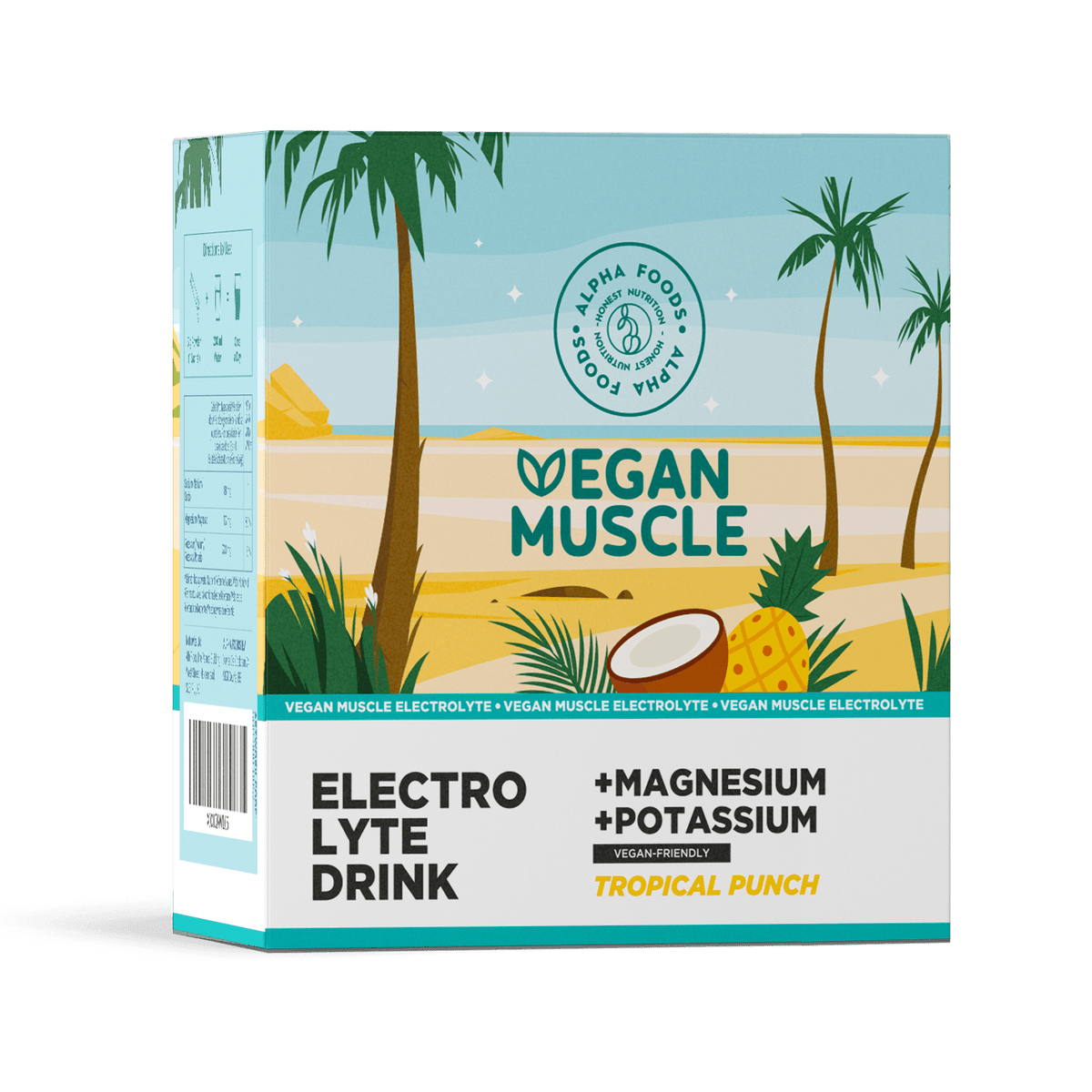 Try risk-free
Electrolyte powder for a quick top up of fluids* during exercise and sweating. With grapefruit flavour. With tropical flavour.
Add to cart
Every order comes with our 100% satisfaction guarantee
You either love your Alpha Foods or we offer a full refund.