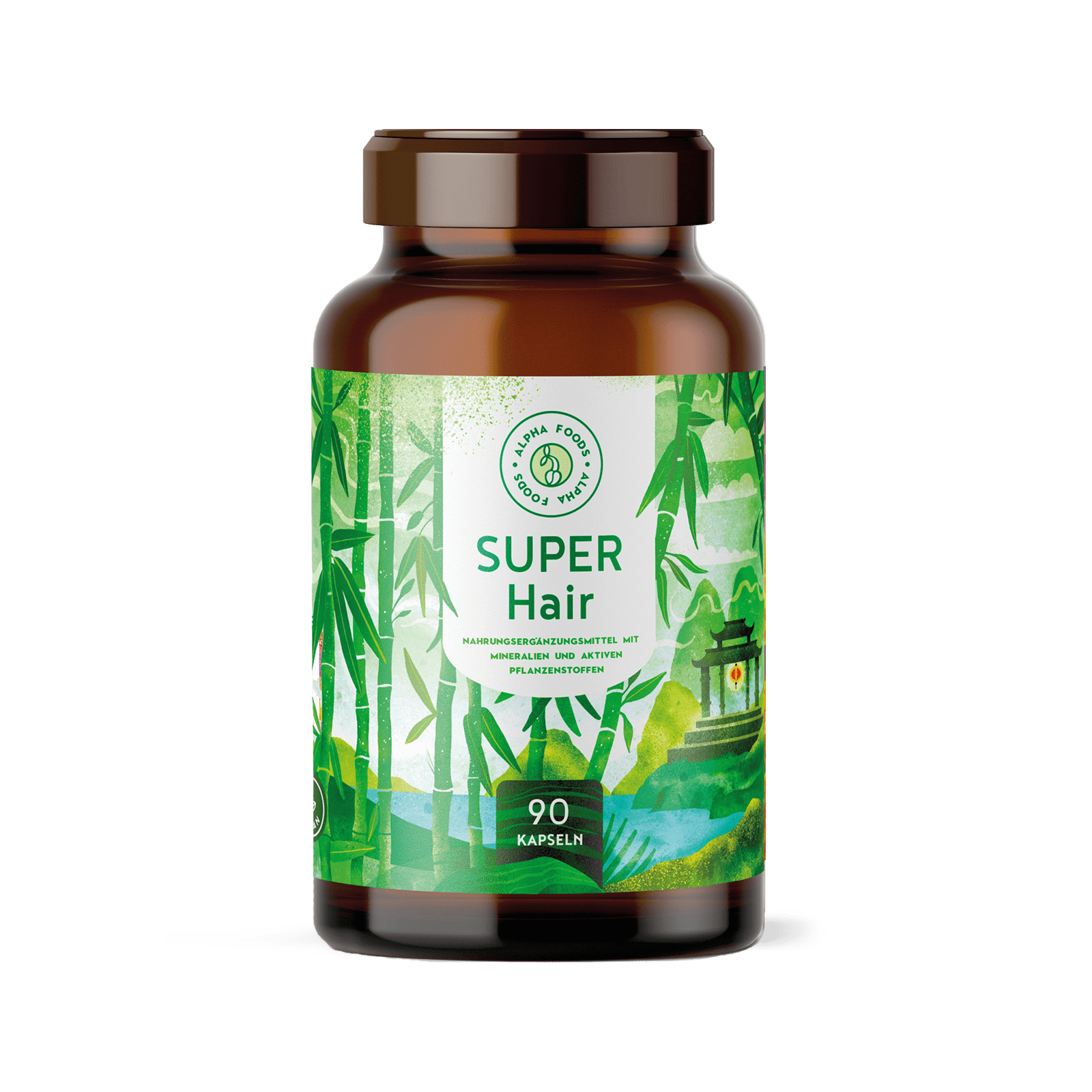 Biodynamic complex for strong, healthy hair, brows and eyelashes*.
Vegetable extracts
A symbiotic and effective combination of herbal active ingredients, obtained by natural water extraction without the use of chemical or alcoholic solvents.
Effective nutrient combination
Natural vitamins, minerals and secondary substances designed for healthy hair growth.*
Iron, Manganese, Copper, Boron
More information about this product
Preparation
Take 2 capsules daily with sufficient liquid with a meal. It is not recommended to take it on an empty stomach.
Ingredients
Show ingredients +
Millet seed extract, hydroxypropylmethylcellulose (vegetable capsule shell), horsetail powder, lycopene, brewer's yeast powder, kelp extract, L-cysteine hydrochloride, iron bisglycinate, bamboo shoot extract (contains 75% silica), keratin hydrolyzate, manganese gluconate, boric acid, D-biotin, copper bisglycinate.
Nutritional information
90 capsules per can
Millet seed extract
340 mg (**)
Field horsetail
200 mg (**)
Brewer's yeast
200 mg (**)
Bamboo shoot extract
25 mg (**)
** No nutrient reference values (NRV) available
FAQ
Questions & answers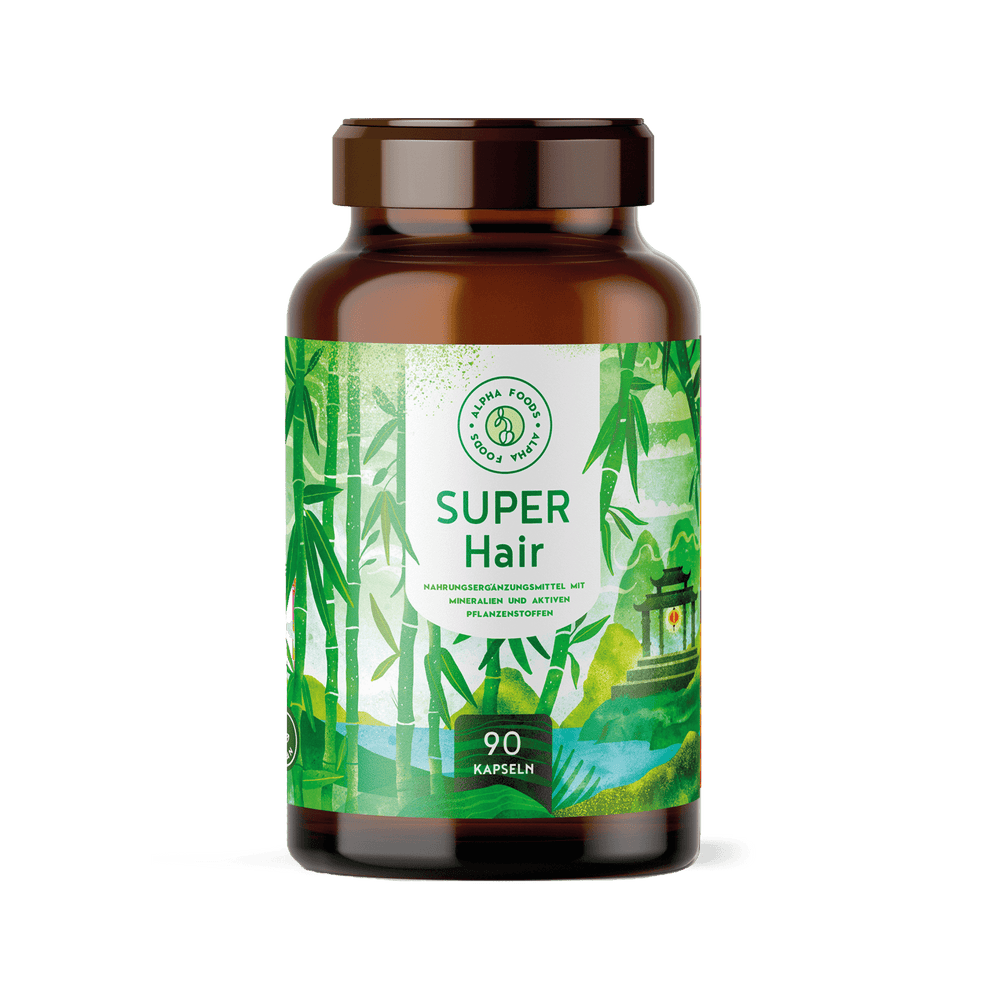 FAQ
Questions & answers
What exactly is Perfect Hair?
+
-
Perfect Hair is the biodynamic approach to hair health*: It optimally replenishes critical nutrients for the hair follicles and protects the follicles with patented herbal branded active ingredients such as lycopene, which protect the hair roots from environmental damage as well as from hair care and styling products.
How quickly can I expect results?
+
-
For many, the first noticeable effects usually appear after 8 to 12 weeks. In some cases it is also faster. The effects gradually increase until the maximum effect is reached after about a year.
What do you recommend in addition to Perfect Hair?
+
-
In addition to the careful use of care and styling products and a healthy lifestyle and diet, it is particularly important to keep the hair roots free of sebum. A mild shampoo that is massaged well into the scalp is recommended to prevent build-up that impedes nutrient absorption through the delicate hair follicles. Furthermore, supplements with collagen can be complementary to the intake of Perfect Hair.
Are there safety instructions?
+
-
Dietary supplements are not intended as a substitute for a balanced and varied diet and a healthy lifestyle. The recommended daily dose should not be exceeded. Keep out of reach of small children. Not suitable for persons under the age of 18.
Do you have more questions?
Exchange ideas with the Alpha Foods community
Facebook Group
*Biotin contributes to the maintenance of normal hair. Copper contributes to normal hair pigmentation.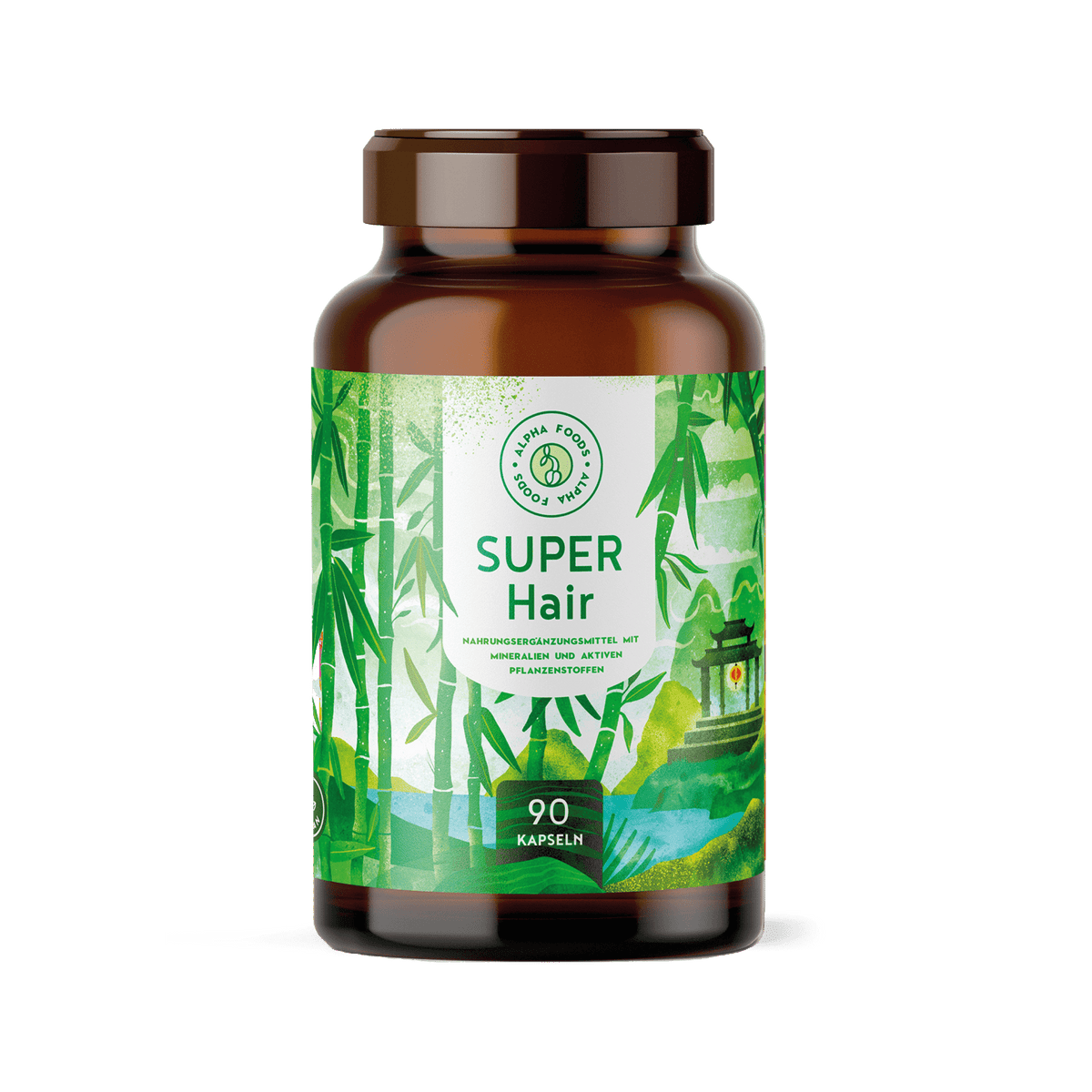 Try risk-free
Biodynamic complex for strong, healthy hair, brows and eyelashes*.
Add to cart
Every order comes with our 100% satisfaction guarantee
You either love your Alpha Foods or we offer a full refund.
What fits together?
These Alpha Foods might also be interesting for you: