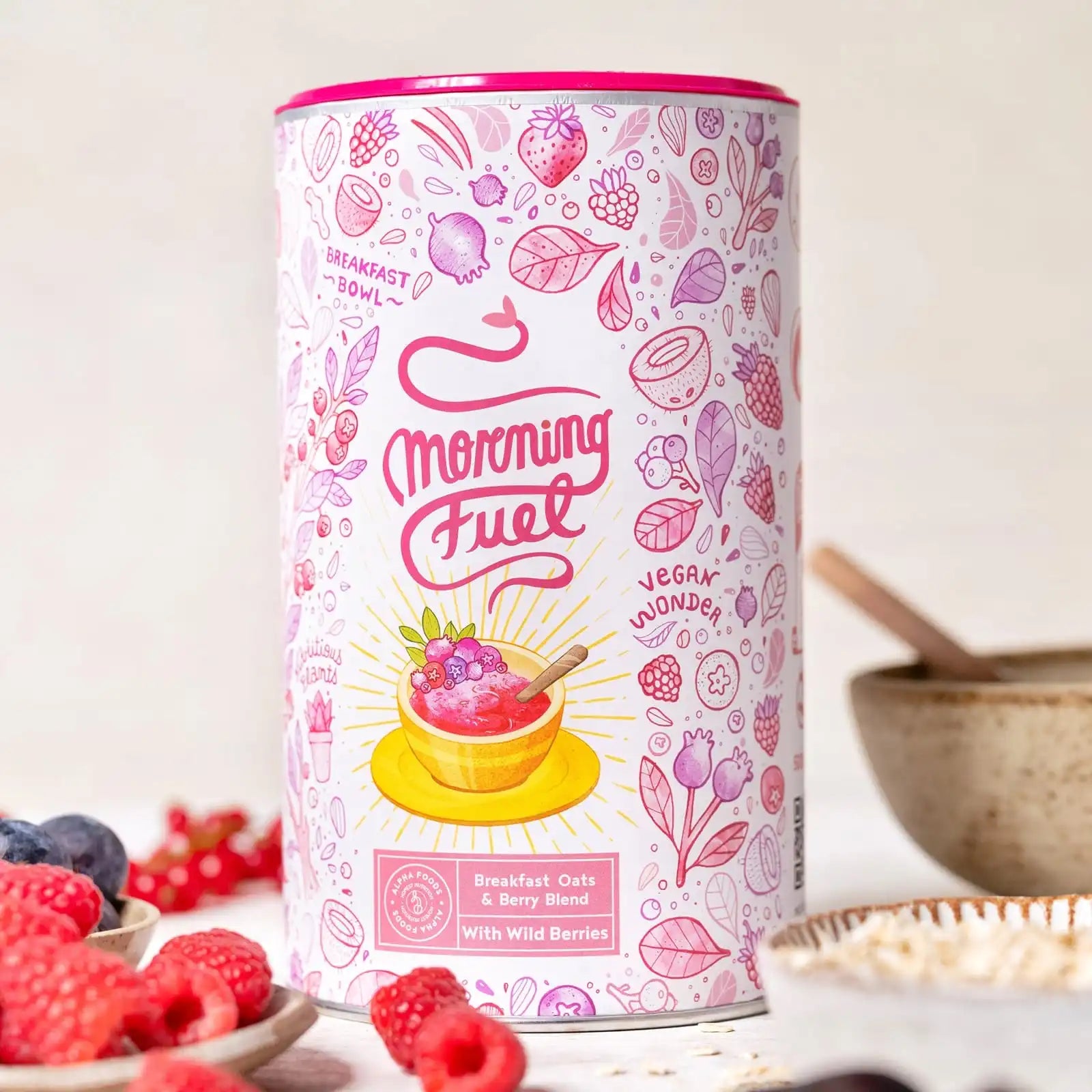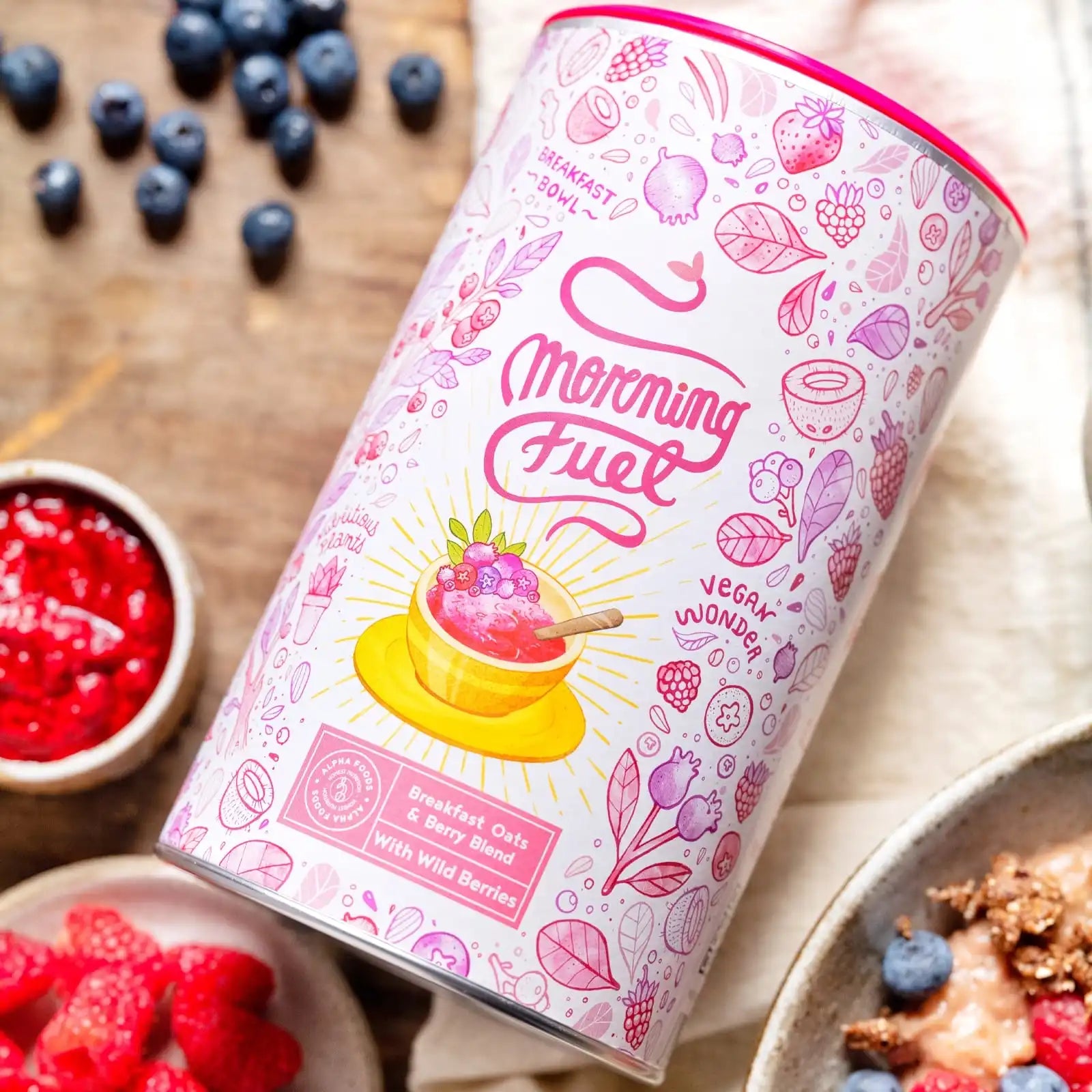 Morning Fuel – Berry Bowl
Vegan, nutrient rich breakfast substitute with chia and red berry flavour.

Macro-nutrient sources
Alpha Foods have always been based on purely plant-based macros that are naturally rich in nutrients but free of typical anti-nutrients and impurities.
Micro-nutrient sources
Raw vegan ingredients of highest quality that are sustainably freeze-dried on site in order to preserve their unique and naturally harmonious nutrient profile.
More information about this product
Preparation
Mix 2 scoops (50 g powder) with 150 ml of a heated beverage of your choice or heat in the microwave for 30 seconds. The bowl tastes really good with plant-based nut, soy or oat milk. Also water works great, especially if you want to minimize your calorie intake.
Ingredients
Show ingredients +
30% Rolled OATS, 25% wholegrain OAT flour, date granules (sucrose, date juice), coconut blossom sugar, 5.5% strawberry fruit powder, banana pieces, 2.6% chia seeds, emulsifier (lecithin), apple fruit juice powder, 2.0% acai berry fruit powder, 1,25% blueberry fruit juice powder, 1.25% raspberry fruit powder, 1.25% sweet cherry fruit powder, 1.25% cranberry fruit juice powder, mate leaf extract (contains 8% caffeine), natural flavouring, thickener (guar gum), salt, acid (DL-malic acid).
Nutritional information
10 portions per container
Serving size
2 Scoops (50 g)
of which saturated fatty acids
0,6 g
FAQ
Questions & answers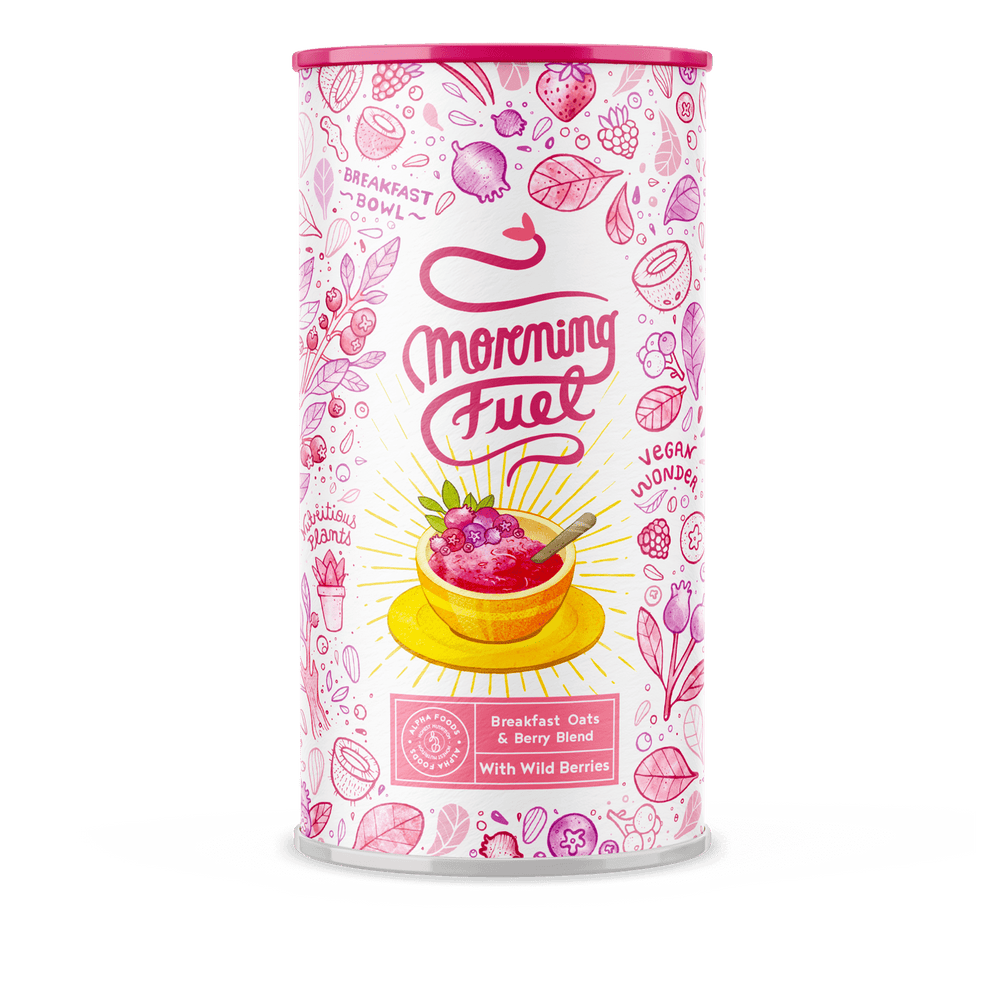 FAQ
Questions & answers
Can I also combine Morning Fuel with other powders?
+
-
You can - in fact, there's nothing that can not be combined with this versatile powder. You can supplement Morning Fuel with extra protein powder (we think in particular vanilla or the neutral flavour are a good match) or add further nutrients with an additional spoonful of "Green Mother".
What does Morning Fuel Berry Bowl taste like?
+
-
Morning Fuel Berry Bowl impresses the taste buds with its naturally mild and fruity-sweet flavour made from a mix of the most popular red berries on our planet.
Are there any safety precautions?
+
-
Increased caffeine content (40mg per serving). Not recommended for children and pregnant or breastfeeding women.
Do you have more questions?
Exchange ideas with the Alpha Foods community
Facebook Group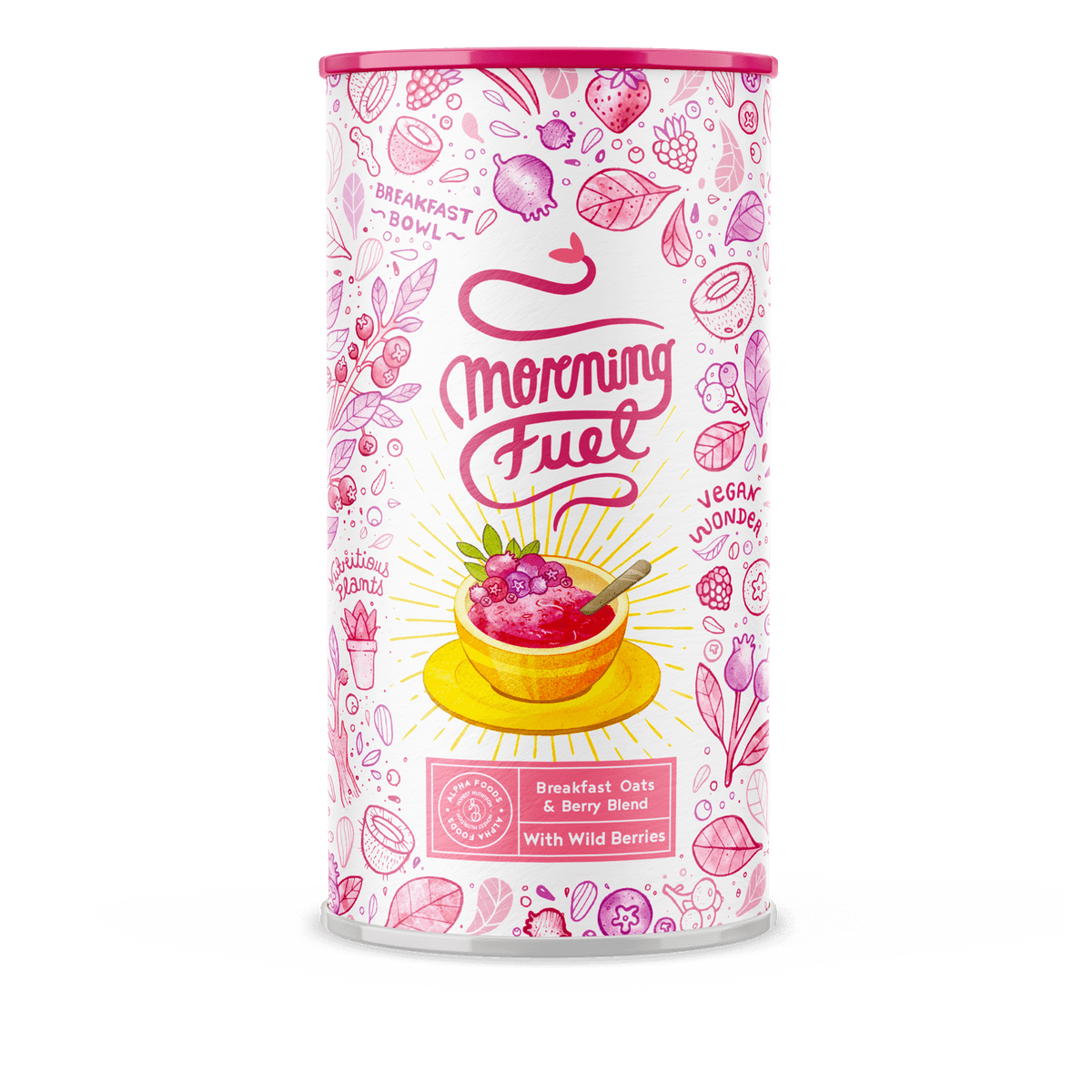 Try risk-free
Vegan, nutrient rich breakfast substitute with chia and red berry flavour.
Add to cart
Every order comes with our 100% satisfaction guarantee
You either love your Alpha Foods or we offer a full refund.
What fits together?
These Alpha Foods might also be interesting for you: