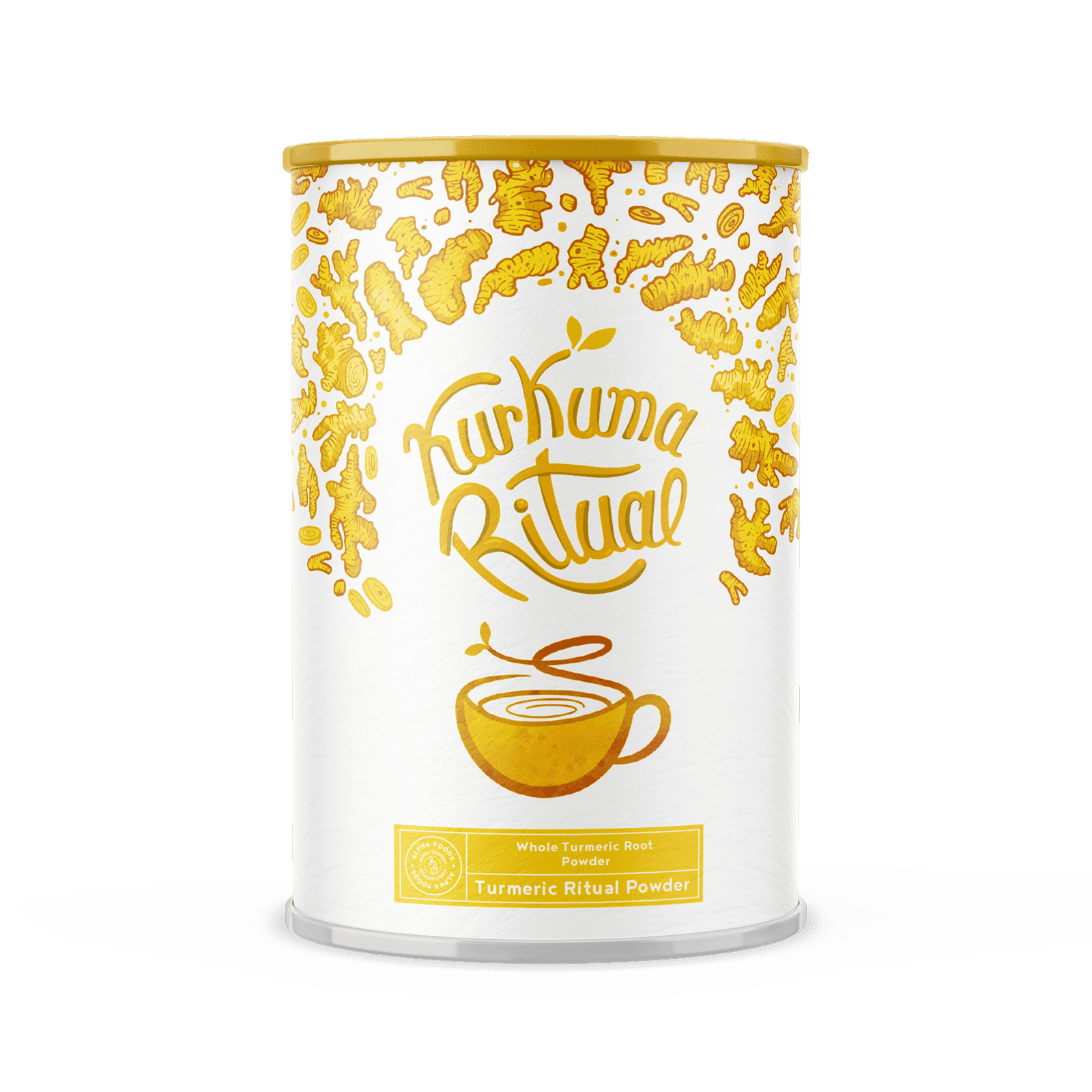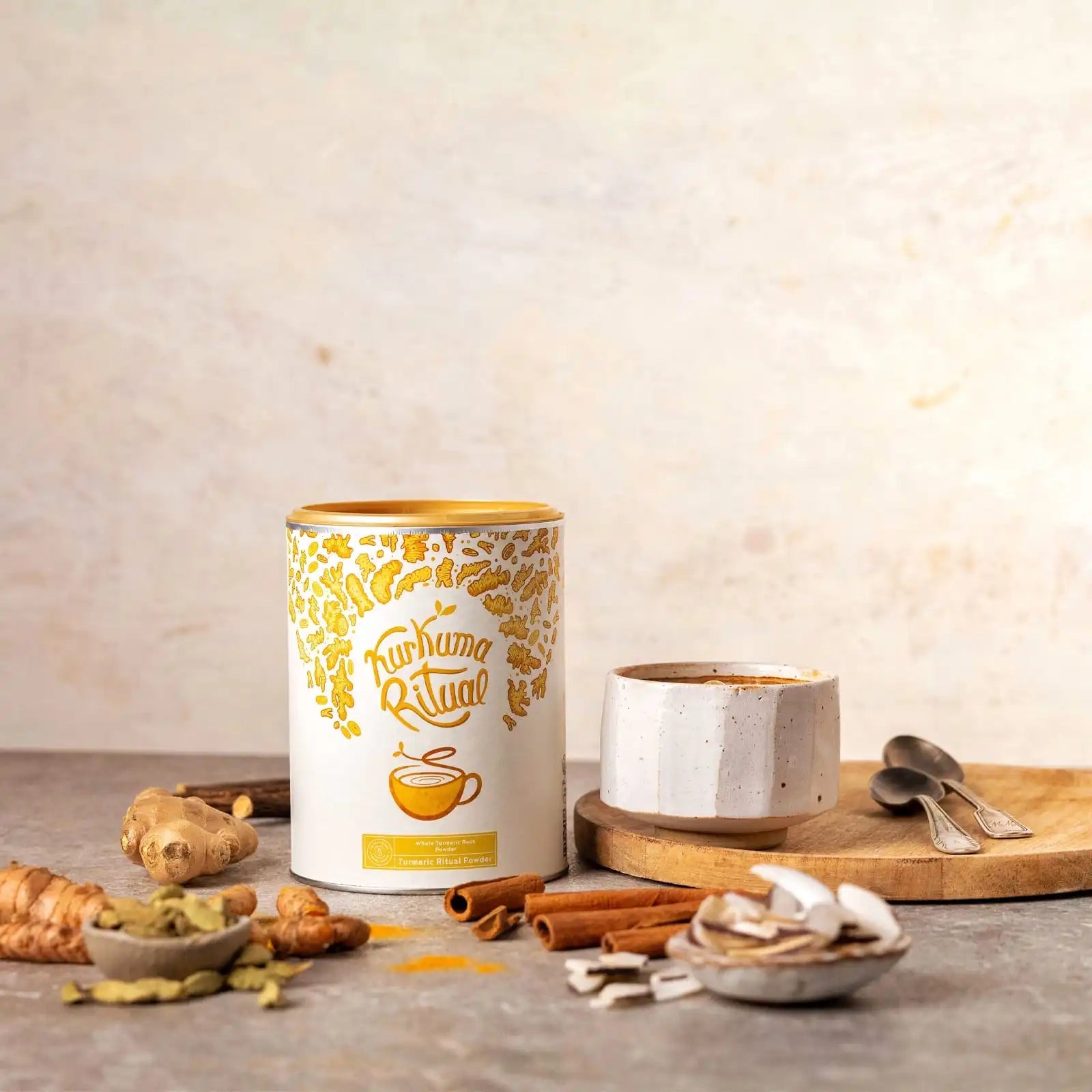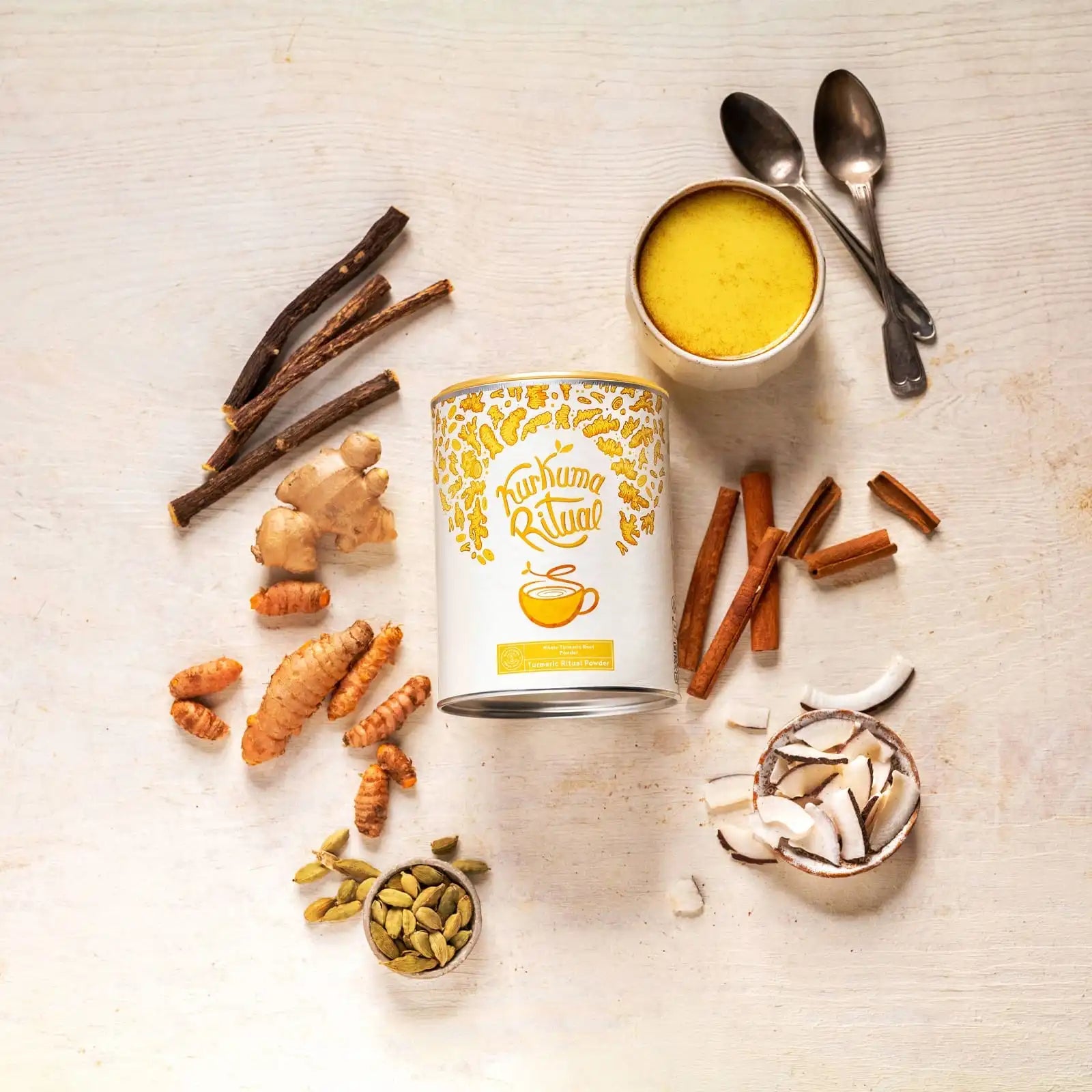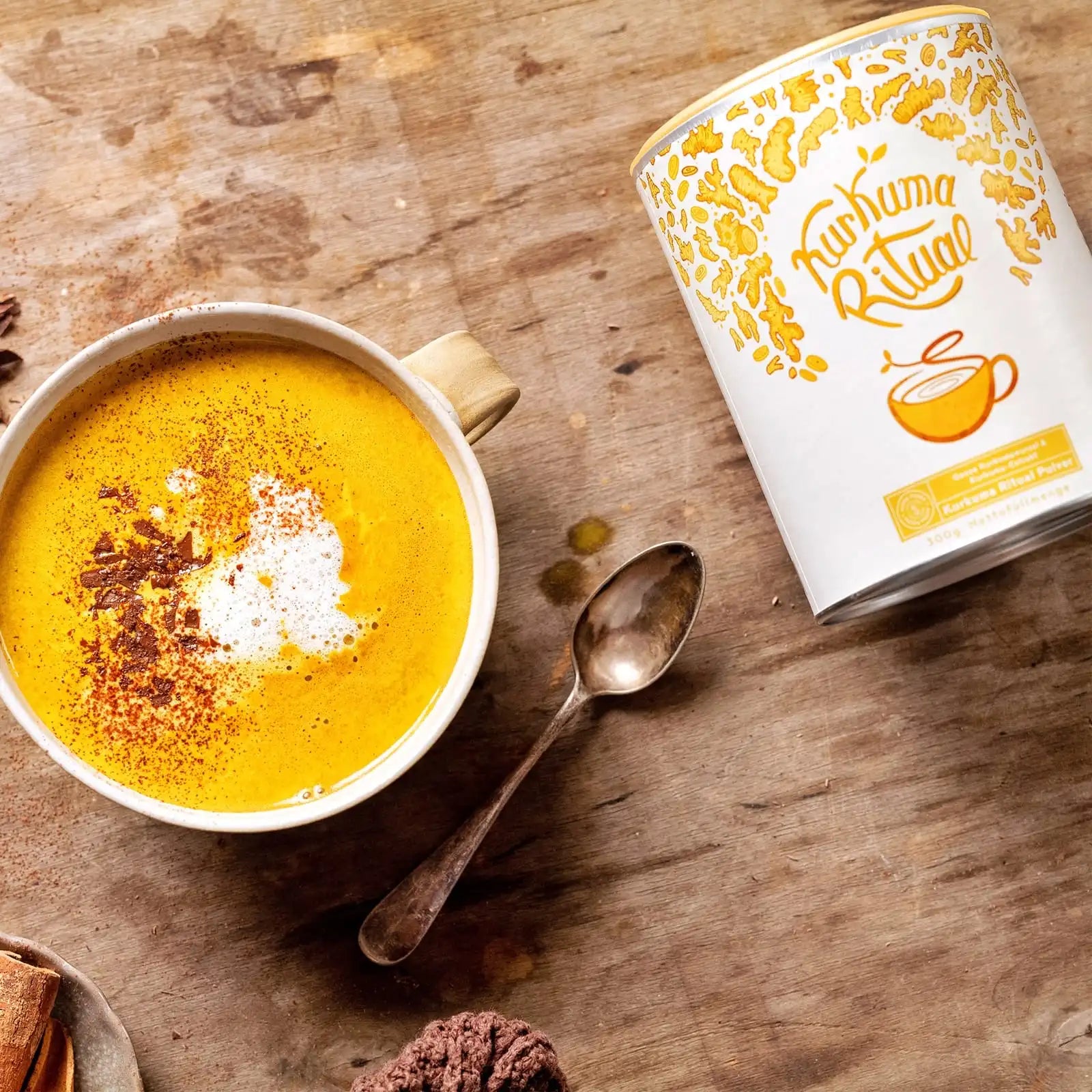 Curcuma Ritual - Curcuma Powder
Curcuma powder for Golden Milk. A ritual with spicy Indian taste and physiological added value.
Powerful Golden Milk
Intense flavour from raw ingredients and additional nutritional value. High-quality turmeric refined with Ceylon cinnamon.
Discover recipe ideas and background knowledge about

Curcuma Ritual - Curcuma Powder
More information about this product
Preparation
Mix 1 scoop (5g powder) with at least 250ml of hot plant drink, milk, water or in a smoothie. Sweeten the ritual according to your preferences.
Ingredients
Show ingredients +
Turmeric rootstock powder 30%, Ceylon cinnamon powder, coconut milk powder (coconut milk, glucose syrup), liquorice root powder 10%, coconut fat powder (contains 50% medium chain triglycerides), ginger rootstock powder, black pepper fruit powder, nutmeg powder, cardamom seed powder.
Nutritional information
60 servings per tin
Serving size
1 scoop (5g)
per serving
Calorific value
19
thereof saturated fatty acids
0,5 g
FAQ
Questions & answers
FAQ
Questions & answers
What distinguishes your turmeric ritual?
+
-
Unlike conventional Golden Milk, our finest turmeric powder uses the highest quality raw materials imported directly from India. Our highly pure turmeric extract contains a full 95% of highly potent curcuminoids for an effective effect. With the addition of black pepper extract, the bioavailability of the curcuminoids is further increased as shown in clinical studies. Alpha Foods Turmeric Powder "Turmeric Ritual" stands not only for the power of the turmeric root, but also for a first-class taste experience: rounded off with Ceylon cinnamon from India and cocoa from Ecuador, a unique taste explosion is created.
How does the turmeric ritual taste?
+
-
Turmeric Ritual tastes spicy-cinnamony, but milder than other turmeric powders. The essential ingredients - turmeric, cocoa and cinnamon paired with a pinch of ginger - create a unique flavour symbiosis. The turmeric ritual does not contain any sweeteners, so you can sweeten it according to your individual preferences, for example with some agave syrup.
How do I use Turmeric Ritual?
+
-
Turmeric Ritual can easily be mixed with hot water to make a soothing drink. You can also mix it with a plant drink or milk to make a delicious turmeric latte (also known as golden milk) in no time at all. You can also use Turmeric Ritual in other recipes such as Morning Bowls, which are an easy way to add valuable nutrients from turmeric root to your meal.
Do you have more questions?
Exchange ideas with the Alpha Foods community
Facebook Group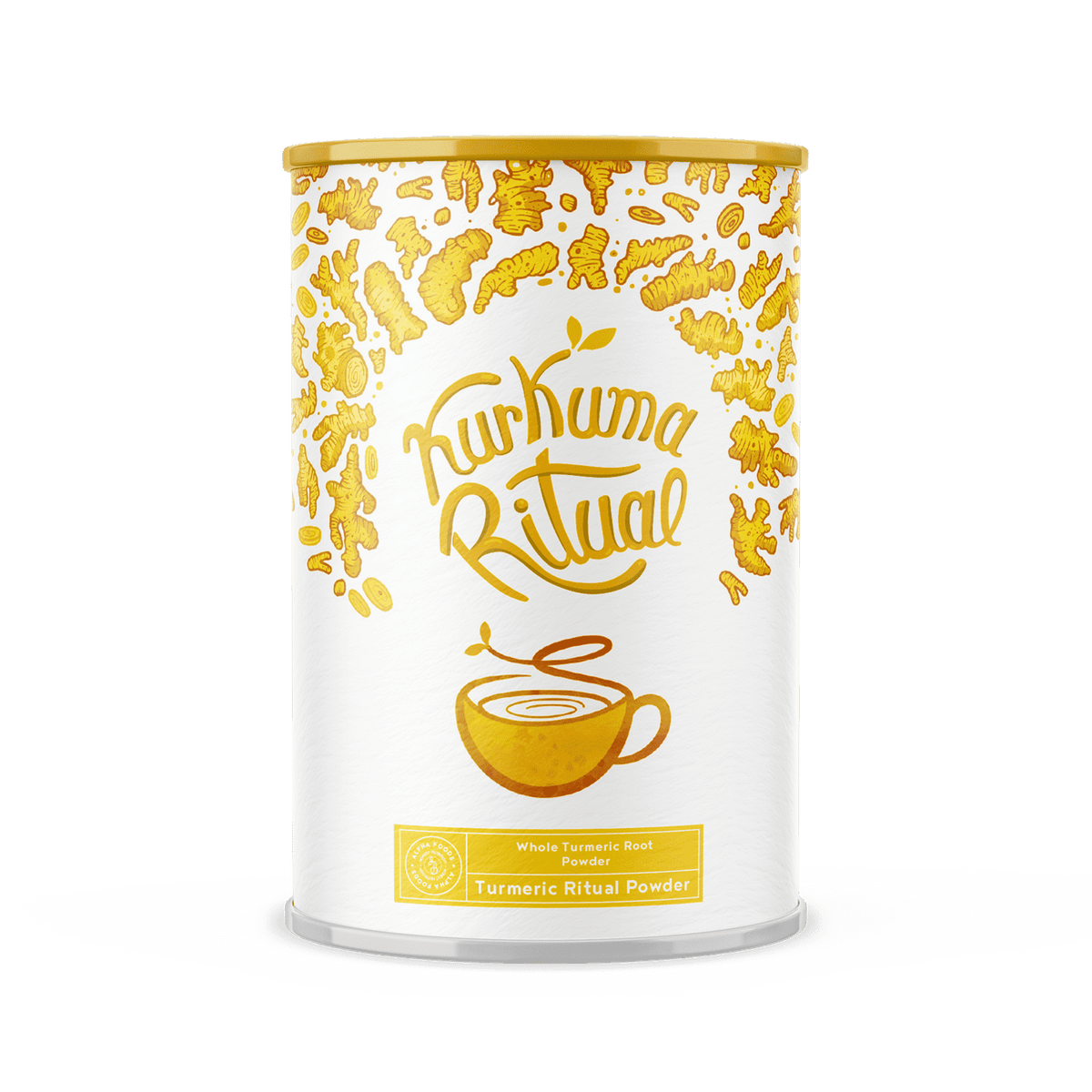 Try risk-free
Curcuma powder for Golden Milk. A ritual with spicy Indian taste and physiological added value.
Add to cart
Every order comes with our 100% satisfaction guarantee
You either love your Alpha Foods or we offer a full refund.
What fits together?
These Alpha Foods might also be interesting for you: