Essential natural minerals and trace elements with banana flavour.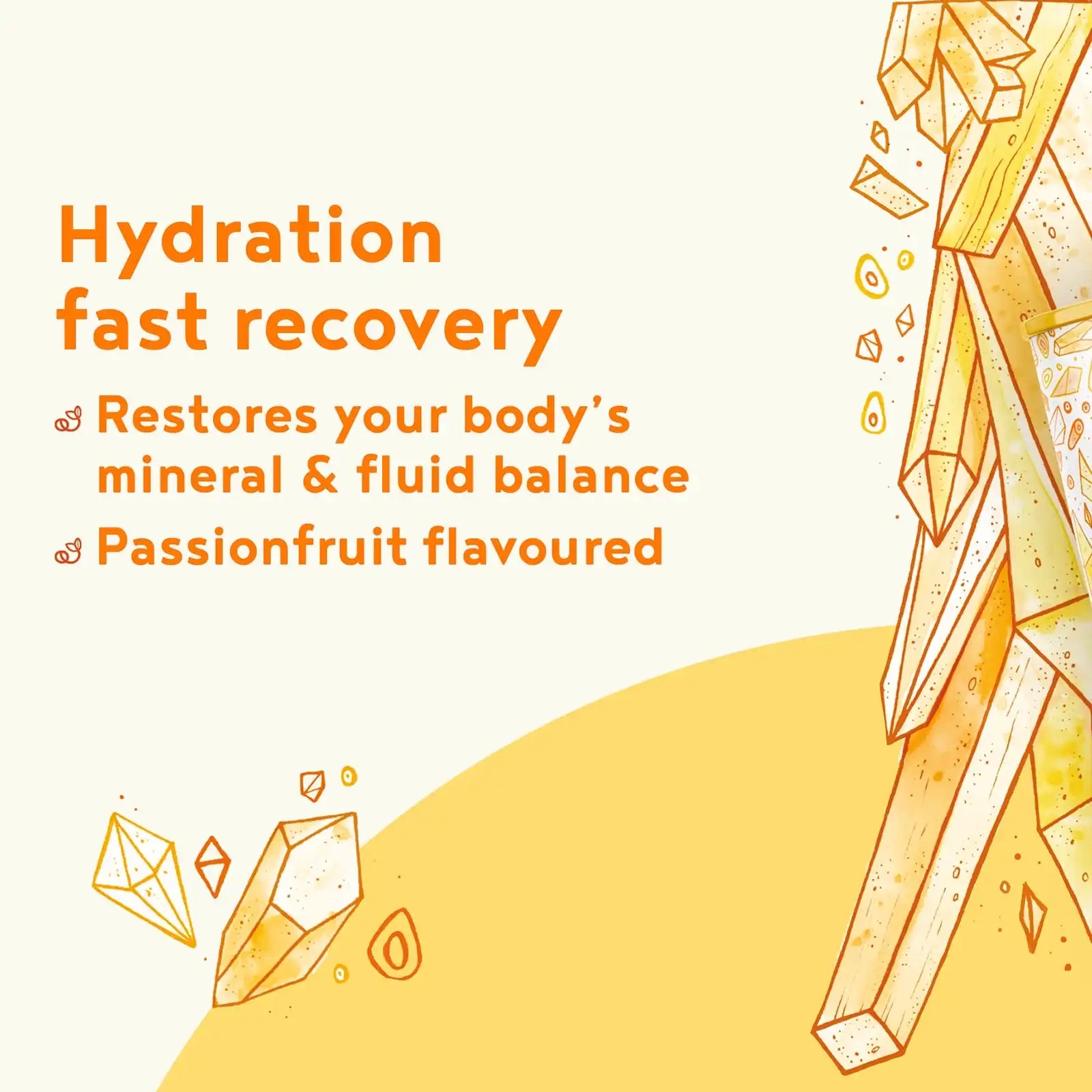 Gluten free
Soy free
Vegan
Mineral salts
Minerals & Trace Elements contains the entire spectrum of the name-giving minerals in a wide variety of natural compounds and supplemented with the primordial essence Shilajit to optimise bioavailability.
Mineral salts
Fruity flavour
Flavours that have always been formulated and composed by true masters of their craft provide a natural, rounded and unbeatably delicious taste experience for which Alpha Foods proteins are widely known.
Banana
More information about this product
Preparation
Mix 1 lightly filled scoop (10 grams of powder) or the optimal amount for your needs with water. Or mix the minerals into a smoothie or other alpha foods like protein shakes or superfood elixirs. You can also use the powder for mineral-based cooking and baking.
Ingredients
Show ingredients +
Potassium citrate, maltodextrin, magnesium salts of citric acid, flavouring, magnesium oxide, calcium carbonate, calcium bisglycinate, magnesium bisglycinate, brown algae powder (Ascophyllum nodosum (L. ) Le Jolis) thallus, zinc bisglycinate, sweetener (steviol glycosides from stevia), iron bisglycinate, colourant (beta carotene from sweet potato), sodium selenite, sodium molybdate (molybdenum(VI)), manganese gluconate, shilajite (Asphaltum Panjabinum), boric acid, copper bisglycinate, chromium(III) chloride.
Nutritional information
45 portions per container
Serving size
1 Scoop (10 g)
thereof saturated fatty acids
< 0,1 g
Potassium 1400 mg
Magnesium 360 mg
Calcium 144 mg
Zinc 6,6 mg
Iron 4,8 mg
Selenium 60 µg
Molybdenum 50 µg
Manganese 1,4 mg
Of which fulvic acids 0,3 mg
Boron 0,5 mg
Copper 0,6 mg
FAQ
Questions & answers
FAQ
Questions & answers
What exactly are Alpha Foods minerals?
+
-
Alpha Foods minerals are a 100% natural powder, consisting of all essential minerals and trace elements in natural and biologically available mineral salts. In this way we ensure that the minerals arrive where they are needed: in the building blocks of life, our cells.
Which minerals and trace elements are contained and in what quantity?
+
-
The following minerals and trace elements are contained in 10 grams of powder (1 serving): 1400mg potassium (70% NRV), 360mg magneisum (96% NRV), 144mg calcium (18% NRV), 30.5mcg marine iodine (20% NRV), 6.6mg zinc (66% NRV), 4.8mg iron (34% NRV), 60mcg selenium (109% NRV), 50mcg molybdenum (100% NRV), 1.4mg manganese (70% NRV), 5mg shilajite, 0.5mg boron, 0.5mg copper (60% NRV), 40mcg chromium (100% NRV). NRV = Percentage Nutrient Reference Values according to Regulation (EU) 1169/2011.
How do I use the minerals?
+
-
As a powder, Alpha Foods minerals can be excellently dosed individually, therefore the information per portion (10 grams) is only a guide. In order to compensate for severe mineral deficiencies and to replenish one's own supply, higher doses can be useful temporarily under therapeutic supervision. For daily support, however, it can be sufficient for some people to mix a small portion of a few grams into a smoothie or protein shake. Depending on your needs, you can simply mix the desired amount with juice, use it as a boost in your other Alpha Foods (for example, the vegan protein powders) or use it very well in cooking and baking.
What do the minerals taste like?
+
-
This variant of Minerals & Trace Elements has a pleasant and velvety banana flavour.
Do you have more questions?
Exchange ideas with the Alpha Foods community
Facebook Group
Try risk-free
Essential natural minerals and trace elements with banana flavour.
Add to cart
Every order comes with our 100% satisfaction guarantee
You either love your Alpha Foods or we offer a full refund.
What fits together?
These Alpha Foods might also be interesting for you: