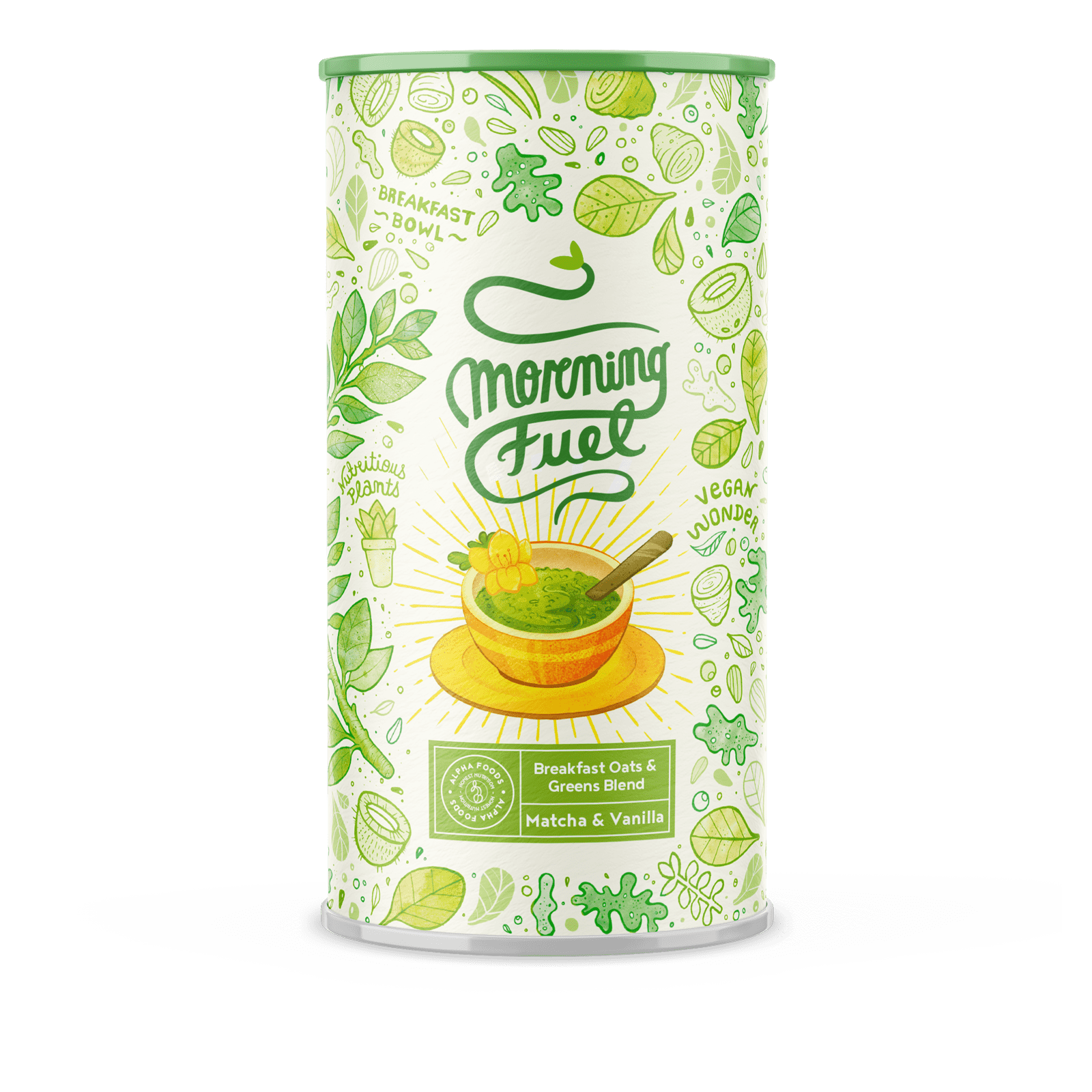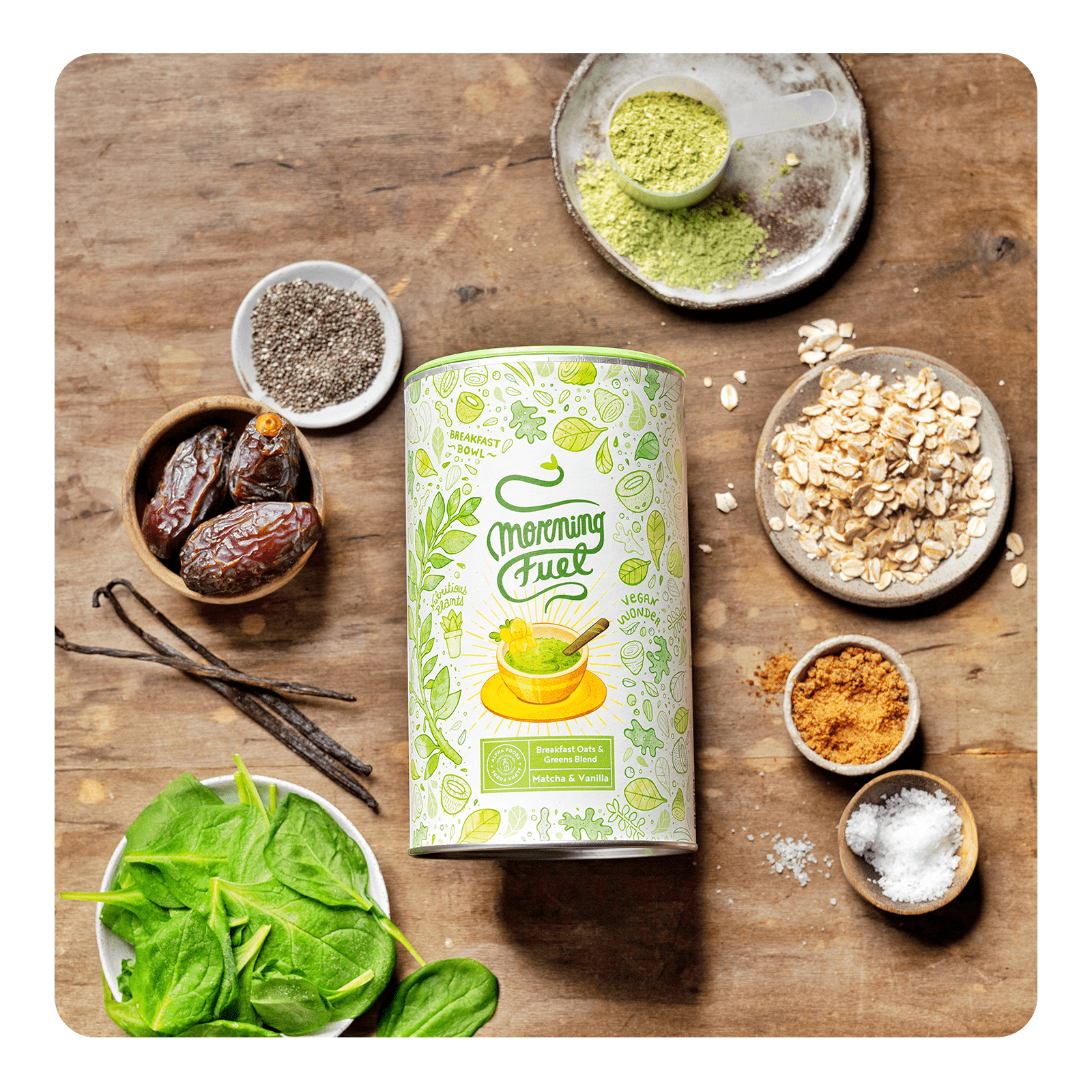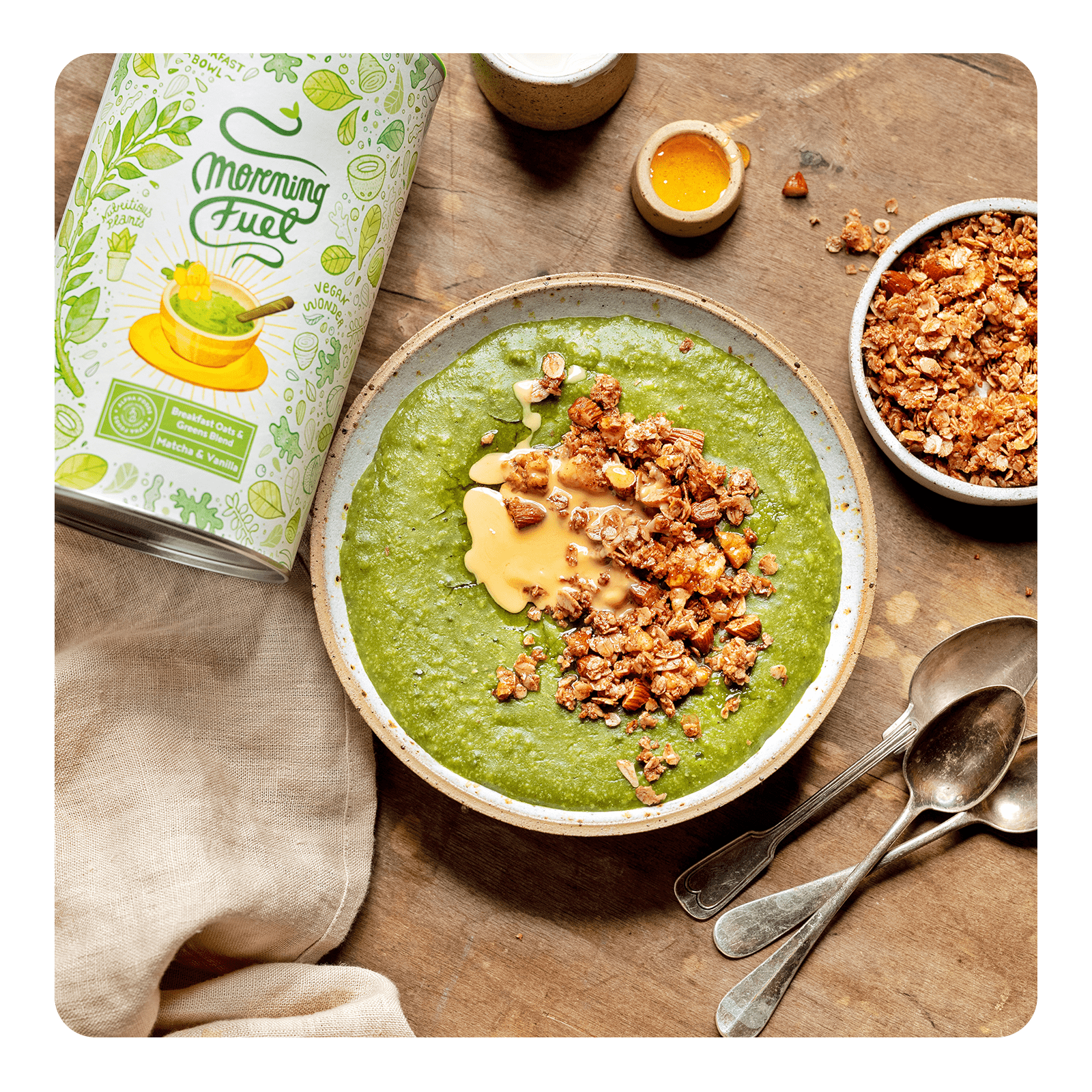 Morning Fuel – Breakfast Smoothie Bowl
Vegan, nutrient rich breakfast substitute refined with vanilla and matcha.
Macro-nutrient sources
Alpha Foods have always been based on pure plant macros that are naturally rich in nutrients but free of typical anti-nutrients and interfering substances.
Micro and secondary substances
Raw vegan raw ingredients that are sustainably freeze-dried on site in the best quality to preserve their unique and naturally harmonious nutrient profile optimally and permanently.
More information about this product
Preparation
Mix 2 scoops (50 g powder) with 150 ml of a heated beverage of your choice or heat in the microwave for 30 seconds. The bowl tastes especially good with plant-based nut, soy or oat milk, but also water works great, especially if you want to minimize your calorie intake.
Ingredients
Show ingredients +
30% OATS, 25% whole OAT flour, natural Aroma, date granules, coconut blossom sugar, 2.6% chia seeds (Salvia hispanica), emulsifier: sunflower lecithins, 2% spinach leaf powder, 1.5% WHEAT grass juice powder, 1.5% maca root powder, 1.5% alfalfa cabbage juice powder, 1.5% spirulina powder (SULFITES), thickener : guar gum, 1% matcha powder, 0.2% vanilla powder, salt.
Nutritional information
10 portions per container
Serving size
2 Scoops (50 g)
of which saturated fatty acids
0,6 g
FAQ
Questions & answers
FAQ
Questions & answers
Can I combine Morning Fuel Bowl with other powders?
+
-
You can - and there are really no limits to your imagination. For example, you can supplement the breakfast bowl with protein (we find the vanilla or the neutral variant particularly suitable here).
What does the Morning Fuel Bowl taste like?
+
-
In terms of taste, the Morning Fuel Bowl impresses with its natural vanilla-matcha flavour, which it owes to real Madagascan vanilla and ritual grade Japanese matcha.

The bowl is very subtly sweetened, primarily with dates. If you like your bowl sweeter you can add some coconut blossom sugar or agave, for example. You can find many ideas for using Morning Fuel and the other Alpha Foods in our Recipes section and in our Facebook group.
Do you have more questions?
Exchange ideas with the Alpha Foods community
Facebook Group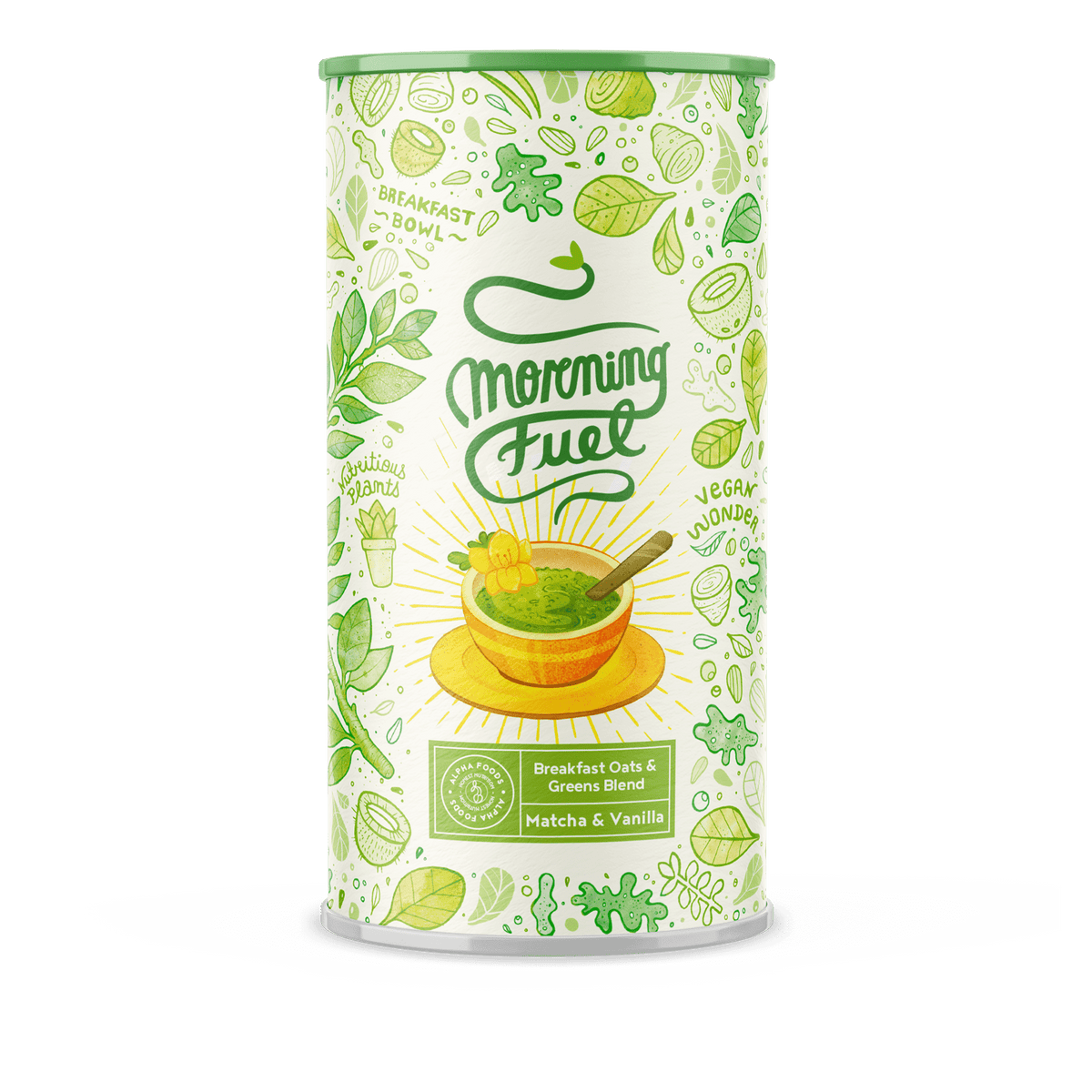 Try risk-free
Vegan, nutrient rich breakfast substitute refined with vanilla and matcha.
Add to cart
Every order comes with our 100% satisfaction guarantee
You either love your Alpha Foods or we offer a full refund.
What fits together?
These Alpha Foods might also be interesting for you: